Royal Train Worries
6 August 2013, 09:57 | Updated: 6 August 2013, 10:27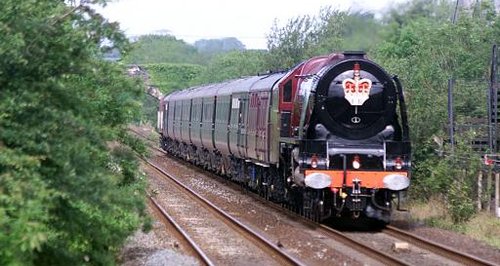 Union leaders are warning the future of The Royal Train is in doubt after more than 100 redundancies at the Milton Keynes firm that maintains it.
Railcare, based at Wolverton, has gone into administration. On Friday 2 August 2013, 118 redundancies were announced at Wolverton and a futher 32 at their plant at Springburn, Glasgow.
The Royal Train has been maintained at the Wolverton Works for almost 100 years.
General secretary Bob Crow said: "Not only are hundreds of jobs and 175 years of railway history threatened by the Government betrayal of Railcare, but we now find that the future of the Royal Train is thrown into the mix as well.
"It is now clear that the cascading of refurbished fleet across the country could end up stalled due to this avoidable chaos, leaving services cancelled for want of the trains that should be passing through the Railcare depots for repair and upgrading.

"That is a ludicrous situation for us to end up in and is easily resolved with some short term cash flow assistance to get us through the next few weeks before the big orders roll in. Compared to the hundreds of millions thrown at the private train operators, the sums required to save Railcare, and the skilled jobs at the two plants, is peanuts.

"In our meetings with Government officials RMT has pressed the case for Railcare to be taken into public ownership and for Network Rail to have the chance to run the business. If nationalisation was good enough for the banks when they were in crisis then it should be good enough for the oldest railway works in the world.''

Unions have been calling on the Government to step in with aid to help what they believe is a short-term cash flow "crisis'' at Railcare.