11 And 12 Year Olds Get Help For Addictions
30 April 2014, 06:00 | Updated: 30 April 2014, 07:12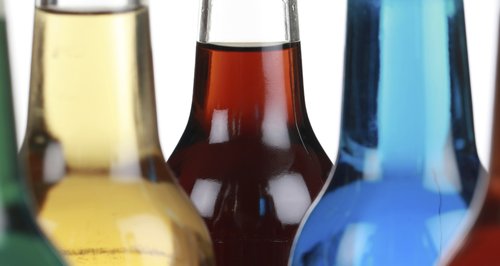 New figures show children still at primary school in Norfolk and Suffolk are getting help with drink or drug problems.
The new statistics say 11 and 12 year olds in Norfolk and Suffolk are getting help with their addictions specialist drug and alcohol treatment services.
In other parts of the UK the age can be as low as 4.
Charities have called for improved drugs education in schools as an investigation by the Press Association revealed primary school children are being flagged as at risk of becoming addicts.
Treatment experts said the most common reason for children to come into contact with drugs and alcohol is through their parents and preventative work is key to heading off misuse among youngsters.
The Government defended the old and new curriculum, adding that all pupils should be taught about how drugs and other substances can be harmful to the body.
Andrew Brown, director of programmes at charity Mentor UK, which works to protect children from drug and alcohol misuse, said he was shocked at the findings of the Press Association investigation.
Mr Brown, a member of the Supervisory Board of the European Society for Prevention Research, said: ``We think it is vital that alcohol and drug education improve. Our own survey of teachers suggests that at the moment delivery is inconsistent, and that the norm is to timetable only one or two sessions a year.
``This may sound sufficient, but evidence would suggest that longer programmes that systematically build skills and values are much more likely to prevent young people from coming to harm than one-off lessons.''
A referral can mean the child is vulnerable to drug and alcohol misuse through exposure from a parent or other relative, as was the case with the four year old in South Ayrshire, or could have started abusing substances themselves.
Some 366 children aged 12 or under were referred for treatment in 2012/13 in England, according to the most recent figures from Public Health England, compared with 433 in 2011/12.
More than half of under-13s - 59% - received treatment for cannabis misuse, while a third were treated for alcohol misuse. A small number abused solvents.
Children are most commonly referred for treatment by education providers or youth offending teams.
Steve McCabe, shadow minister for children and families, said he was ``shocked'' by the findings.
Mr McCabe was a member of the Home Affairs Select Committee when it called for a royal commission to examine UK drug policy.
``This would certainly tend to suggest that the Government's current strategy towards drugs isn't working and seems to support the findings of last year's inquiry by the Home Affairs Select Committee,'' he said.
``Although the committee report didn't look specifically at children, it acknowledged the shortage of specialist treatment facilities and the dangers of the drugs strategy being largely a criminal and law enforcement issue rather than a public health-led issue as in some other countries - for example, the committee was interested in the way Portugal manages drug problems.
``I have thought for a long time that there needs to be a proper PSHE (personal, social, health and economic education) strategy to deal with many of the challenges of growing up and this should not be confined to schools but must be woven into the fabric of activity in schools.
``This applies to issues such as sex and relationship education, pornography, drugs and a broad range of other social matters. I think it also highlights the need for an urgent improvement in children and adolescent mental health services.''
Earlier this month, one of the Government's official drug advisers called for drugs education to be broadened.
Professor Simon Gibbons, a member of the Advisory Council on the Misuse of Drugs (ACMD), told a public hearing that more needed to be done on drugs education in primary and middle schools.
Reacting to the Press Association findings, Keith Vaz, chairman of the Commons Home Affairs Select Committee, said: ``I am deeply concerned that children so young are clearly gaining access to harmful substances.
``It is right that these youngsters receive the appropriate help but we must look at the source of their problems.
``It is vital that parents take responsibility and additional support is given to them in order to prevent children being exposed to drugs and alcohol in the first place.''
Schools are required by law to cover the harmful effects of drugs on behaviour and health as part of the national science curriculum.
A new national curriculum being introduced in September says pupils in year six at primary school - those aged 10 and 11 - must be taught to ``recognise the impact of diet, exercise and drugs and lifestyle on the way their bodies function''.
Although PSHE lessons remain non-compulsory, the Department for Education recommends schools use them to expand the knowledge pupils get in science classes.
Guidance endorsed by ministers says primary pupils should be taught ``which, why and how commonly available substances and drugs (including alcohol and tobacco) could damage their immediate and future health and safety, that some are legal, some are restricted and some are illegal to own, use and supply to others''.
Kenny Leinster, South Ayrshire Council's head of community care and housing, said the youngest person referred to services for their own substance misuse was 12.
He said: ``We fully recognise the impact of substance abuse on people of all ages, which includes children affected by parental substance misuse.
``We work in partnership with organisations in South Ayrshire and beyond to support individuals, families and communities affected by substance misuse and will continue to use every means possible to tackle the harm caused by substance misuse.''
A Government spokeswoman said: ``Both the old and the new curriculum are clear that all pupils should be taught about how drugs and other substances can be harmful to the human body. The science curriculum also covers how drugs can affect people's health and lifestyle.
``Teachers are also free to use their professional judgement to address any specific issues that meet the needs of their pupils through PSHE. We are working with the PSHE Association to help teachers talk about these issues with pupils in the most effective and sensitive way.''