£2.2 Billion Rail Investment To Start
31 March 2014, 05:55 | Updated: 31 March 2014, 06:18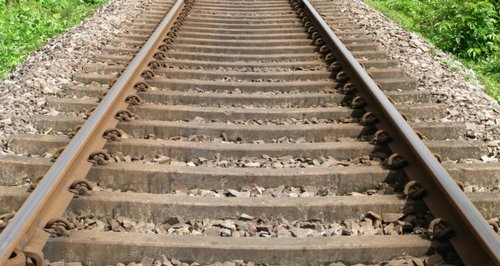 Network Rail tomorrow will be the start of a 'new era' for rail passengers as they start a £2.2 billion pound investment programme for East Anglia.
It is part of Network Rail's overall £38bn investment in Britain's rail network, which they claim will make a very real difference to millions of people's lives and provide a significant boost to the economy.
Over the next five years, Network Rail's Anglia route team are planning to tackle bottlenecks, rebuild junctions, upgrade signals and renew ageing infrastructure, to deliver more reliable services for passengers and freight.
Today, more than 1.5bn passenger journeys are made by rail each year. The continued growth in the popularity of rail travel means that by the end of the decade the industry will need to cater for an additional 225m journeys and a 30% increase in freight.
Passenger numbers have increased and will continue for London Overground, Abellio Greater Anglia has seen overall passenger growth on its network from 105.8m journeys in 2010 to 124.4m journeys in 2013, whilst this year 37.829m passengers used c2c services compared to 35.027m back in 2010.

Key projects over the next five years include:
Completion of Crossrail will transform commuter services between Shenfield and London Liverpool Street, and a new Crossrail station at London Liverpool Street

Rebuild Bow Junction creating more space for trains to arrive and leave from London Liverpool Street

Complete upgrading overhead power lines on the Great Eastern Main Line between Liverpool Street and Chelmsford and Southend

Replace ageing tracks around Colchester and extend platform 6 to improve day to day services. Phase two of track and points renewal starts in 2015

Continue improving safety at level crossings, close level crossings where possible as well as investing in new technology

Rebuild Ely Junction North relieving congestion between Norwich and Cambridge on the West Anglia line

Replace a vital rail junction at Pitsea reducing the number of days the section of track needs closing for route improvement work every year

A new rail operating centre (ROC) will open in Romford, controlling the entire railway in the Anglia region covering parts of London, Essex, Suffolk, Norfolk, Cambridgeshire and Hertfordshire

The Thameslink programme will provide more passengers from Cambridge with new trains and access to more direct services to the south coast

Working with Transport for London to bring longer trains to the Overground and electrifying the Gospel Oak to Barking line creating more space for passenger and freight services

Continue to upgrade the cross-country route from Felixstowe to the West Midlands providing more space for freight, relieving the congested the Great Eastern main line and taking freight off the roads
Richard Schofield, route managing director said:" The railway in East Anglia is getting busier and passenger numbers are growing year on year. Our response now is to meet the demands placed by the travelling public to deliver more reliable journeys and a safer railway for everyone.
By 2019, we will have a new station for Crossrail at Liverpool Street, rebuilt key junctions, renewed overhead power lines and upgraded signalling. Over the next five years, we will work tirelessly to deliver real improvements and bring ageing parts of the network into the 21st century. Finally, this vital investment will support and encourage economic growth across the East of England."
Adam Golton, Interim Managing Director, Abellio Greater Anglia said: "Our positive alliance with Network Rail has delivered improved train service performance since the existing Greater Anglia franchise began in February 2012. We are also continuing to work closely with our key stakeholder partners and Network Rail in making the case for further infrastructure investment as part of this five-year programme and beyond, in helping to shape the improvements that will provide better reliability, improved journey times and more capacity for the region's rail passengers."