Driver Going Wrong Way On A11
10 February 2014, 14:10 | Updated: 10 February 2014, 14:36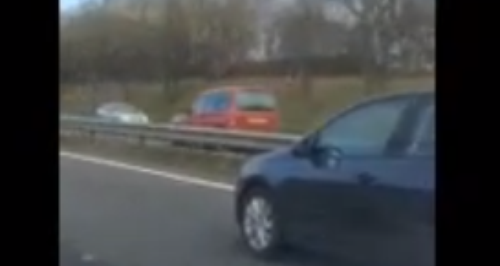 A video has come out of a driver who was spotted driving the wrong way on the A11 on Sunday afternoon.
Cars coming down the northbound carriageway had to avoid the car that was heading in the wrong direction towards Cambridge at around 1.30pm.
The car reached the junction of the A14 and Cambridgeshire police managed to stop it using a rolling roadblock at Exning near Newmarket.
A Cambridgeshire police spokesperson said
"We were called to reports of a car driving the wrong way along the A11 at about 1.30pm yesterday (February 9).'
"Officers attended and carried out a rolling roadblock to prevent a collision and safely stopped the vehicle in Cambridgeshire about a mile before J37.

"The driver was taken home. Her car has been seized."