East Anglia: Police Seatbelt Campaign
9 September 2013, 06:00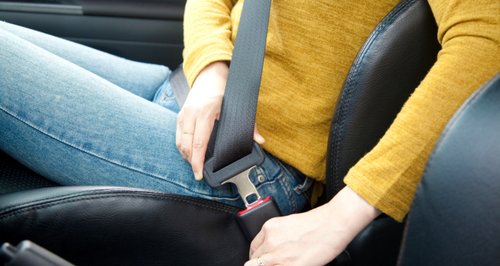 You will see extra police out on Norfolk and Suffolk's road this week checking everyone is wearing seatbelts.
Led by officers from the joint Norfolk and Suffolk Roads Policing Unit, vehicles in which a driver or passenger in not wearing a seatbelt will be stopped.
It is illegal not to wear a seatbelt when travelling in a car or goods vehicle, it is the responsibility of the driver to ensure all passengers under the age of 14 are wearing a seatbelt or child restraint. Not wearing a seatbelt attracts a £100 Fixed Penalty Notice.
Head of Roads Policing, Chief Inspector Chris Spinks said: "Policing of the Fatal Four is our core business in Norfolk and Suffolk. Road Policing officers concentrate on these driving offences every day as anyone committing them is putting themselves and other road users in danger."
"During the European weeks of action, we join up with our uniformed colleagues tof ocus on one of these behaviours across both countries and contribute to wider message accross the continent. We use these weeks to educate as well as enforce, as we want to change attitudes and make drivers think about the potentially life-threatening or life-changing consequences of speeding, using a mobile phone, consuming alcohol or for the coming week, not wearing a seatbelt."