Former BBC Radio Norfolk Presenter To Be Sentenced
31 October 2013, 07:34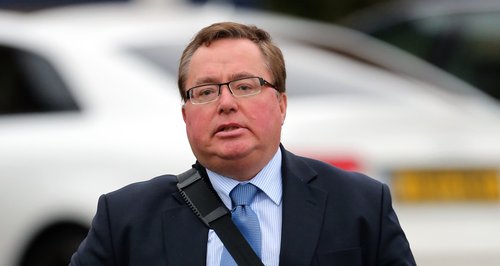 A former BBC presenter dubbed a ``predatory paedophile'' after being found guilty of a string of child sex offences spanning two decades is due to be sentenced.
Ex-BBC Norfolk and former Radio Clyde broadcaster Michael Souter was found guilty of a campaign of sexual abuse against seven boys aged 11 to 16 between 1979 and 1999.
The broadcaster was first arrested by police in 1993 but because of a lack of evidence against him he continued abusing boys for another six years.
Souter was remanded in custody following his conviction and will appear at Norwich Crown Court to be sentenced for 26 offences including indecent assault, indecency with a child, serious sexual offences, and seven counts of possessing indecent images of children.
Prosecutors described Souter, who was also involved in the Scouts and a social services youth mentoring scheme, as a ``sexual deviant'' who was obsessed with young boys in shorts and uniform.
During the trial, prosecutor Andrew Shaw told jurors that the 60-year-old, of Low Bungay Road, Loddon, Norfolk, used his celebrity status to abuse society's most vulnerable.
The detective who led the investigation has described it as ``one of the worst cases of prolonged child abuse'' that he has ever dealt with.
Since 1989 Souter has worked as a freelance broadcaster and had run a media relations consultancy.
Police said that his catalogue of abuse began in 1979 when he worked at BBC Radio Norfolk.
Detectives said that during the 1980s and 1990s, Souter's abuse escalated as he took up senior positions within the community, including as a Scout leader.
They said that the broadcaster used his position in the Scouts to single out boys for special treatment which then developed into indecent assault.
Two of the boys were ``repeatedly abused'' over five years, including being raped, police said.
Souter had denied the offences, saying they were concocted as part of a conspiracy to smear his name.