Former Norfolk Headmaster Pleads Guilty of Sex Offences
7 March 2014, 05:30 | Updated: 7 March 2014, 05:40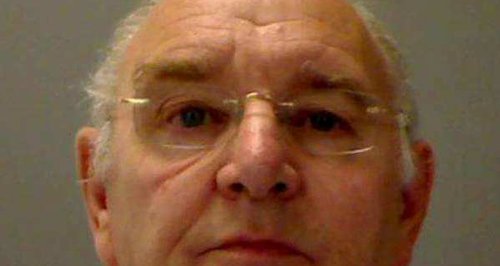 The headmaster of a former Norfolk boarding school has been warned he could a face a "life sentence" after admitting a string of sexual offences dating back to the 1970s.
Bryan Greenhalgh, 63, previously of Suffield near North Walsham, pleaded guilty to 13 counts of indecent assault and one count of *buggery at Norwich Crown Court today Thursday 6 March 2014.

The charges related to eight male victims under the age of 16. The majority of the offences took place at two former independent schools in North Norfolk and Lincolnshire between 1976 and 1984.

Greenhalgh was remanded in custody to reappear at Norwich Crown Court on Friday 23 May 2014. He was warned by Judge Nicholas Coleman that there was a "real risk" of a life sentence.

Investigating officer Detective Constable Tristan Coull, of Norfolk Constabulary's Child Abuse Investigation Unit, said: "Greenhalgh is a dangerous individual who exploited his position as Headmaster to win over the trust of the boys in his care and subjected them to horrendous abuse.

"He clearly preyed on boys who were at their most vulnerable and who at the time of the abuse felt unable to speak out as he appeared to be an upstanding pillar of the community.

"Through the position he held, it would have been the most basic of expectations to protect these children, instead he chose to do the complete opposite."

Norfolk Constabulary is committed to working with partner agencies to prevent child sexual exploitation, support victims and bring offenders to justice. To report sexual abuse or suspected sexual abuse, call Norfolk Constabulary in confidence on 101 or contact The Harbour Centre, Norfolk's Sexual Assault Referral Centre, which offers 24/7 support on 0845 456 4810.