Great Yarmouth: Eric Pickles Visits New Council Houses
31 January 2014, 11:20 | Updated: 31 January 2014, 12:09
Government minister Eric Pickles has spent the morning in Great Yarmouth, visiting the construction site for 'council homes of the future'.
It's the first new council homes in the Great Yarmouth borough for 20 years and they're being built to an energy-saving design.
Great Yarmouth Borough Council approved plans last year to build a total of 12 much-needed homes as in-fill developments across three sites on existing borough council housing estates.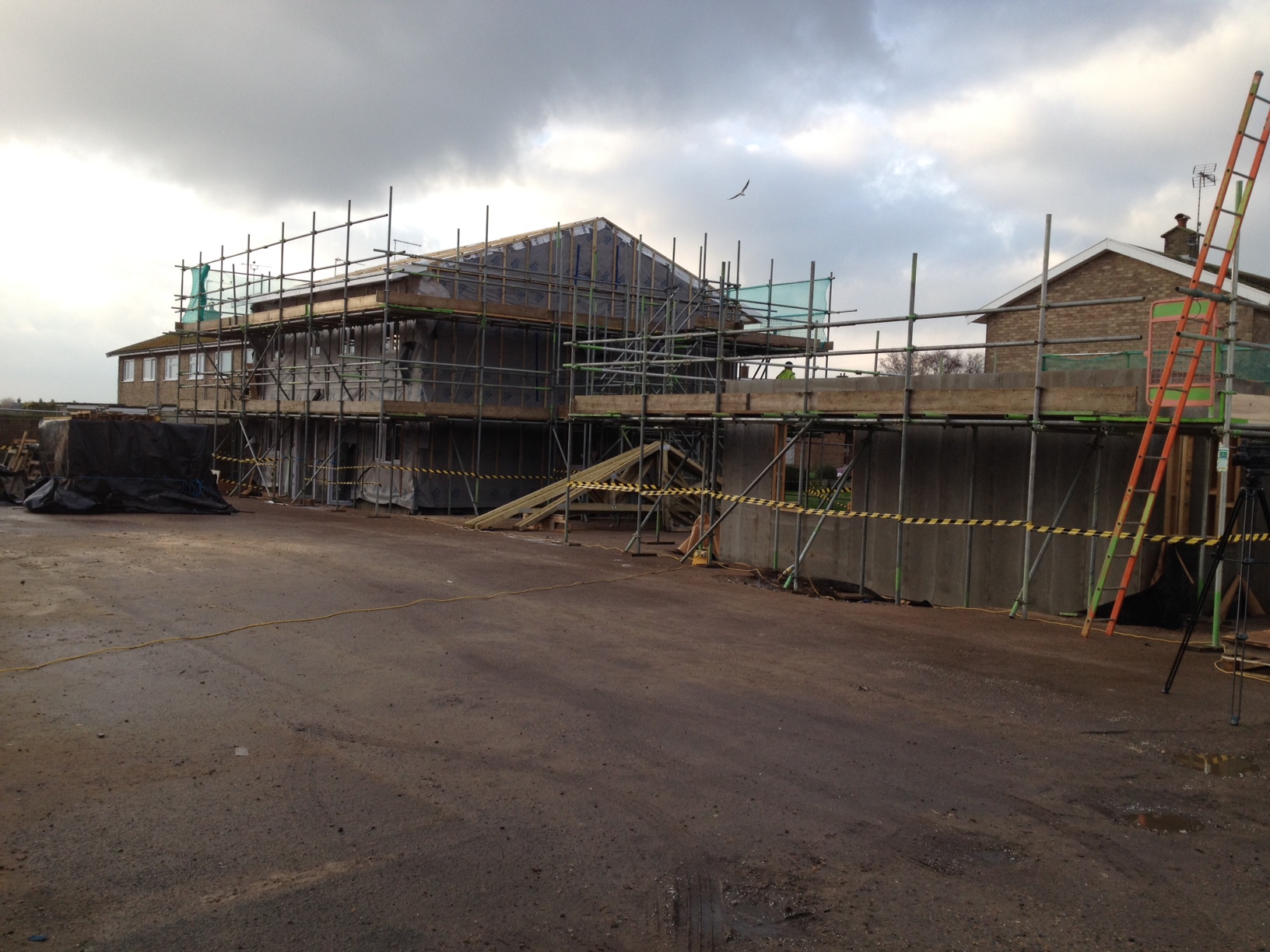 The project is being delivered by Great Yarmouth Borough Council, with the Great Yarmouth Development Company, and the properties are designed to be the 'council homes of the future', cutting both tenants' carbon emissions and energy bills.
Mr Pickles, the Secretary of State for Communities and Local Government, met at the Caister site with Cllr Trevor Wainwright, the borough council's leader, Cllr Penny Linden, the Cabinet Member for Communities, and representatives from the design and build contractor Beattie Passive Norse. Great Yarmouth MP Brandon Lewis also went along.
Heart's Annie Green Speaks To Eric Pickles
Some of the construction work is being carried out by builders of the future – students from Great Yarmouth College – who are gaining hands-on experience, piecing together the timber frames at college workshops and also working at the Caister site itself.
The homes are being built using a patented construction method, owned by Beattie Passive Build Systems Limited, that provides a continuous insulation seal around the core of a timber framed structure, which delivers cost, time and environmental benefits.
Traditional construction methods involve numerous joints between floors, walls and roofs, with each joint experiencing inevitable heat and air loss leading to increased energy requirements. The new system delivers construction forming foundation beams, ground floor, walls and roof all built to form a continuous void. Once in place, flame-retardant insulation material is injected into the floor, wall and ceiling cavities, creating one continuous seal.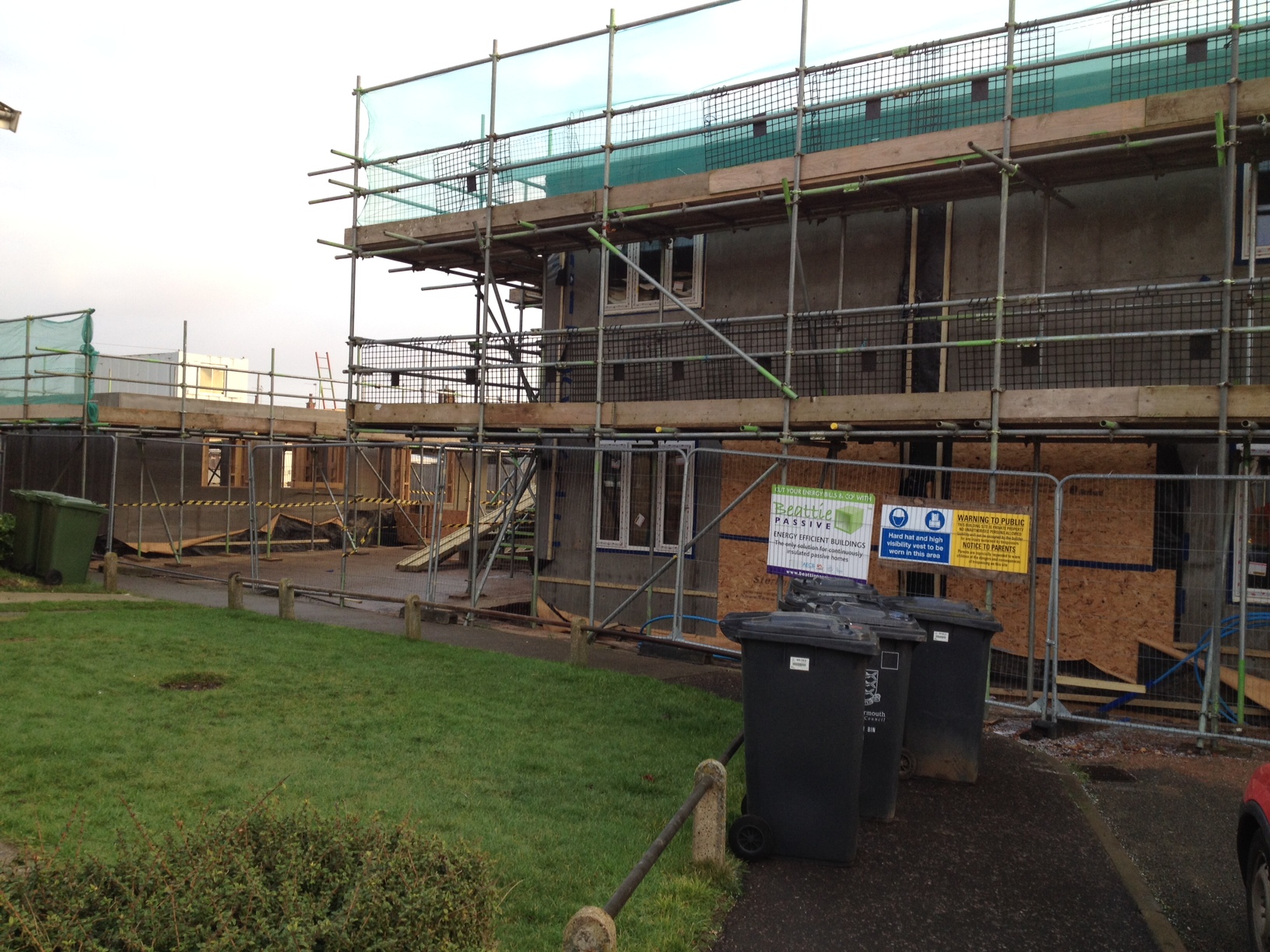 The £1.35m investment is thanks to a new 30-year business plan put together by the borough council following a change in the council housing funding system, in April 2012. The borough council is now able to plan years ahead and reinvest a greater proportion of rent income in improvements to homes and neighbourhoods.
Cllr Trevor Wainwright, the borough council's leader, said: "This visit is important national recognition that the borough council is leading the way in delivering models for the council homes of the future, which both reduce tenants' carbon emissions and energy bills through reduced heat-loss.
"I am delighted we are able to showcase to our Westminster visitors these new homes, the first in the borough for about 20 years, which demonstrates the council's commitment to meeting the housing challenge for our residents."
Mr Pickles said: "We've already delivered nearly 100,000 affordable homes across the country since 2010, but with another £23billion public and private funding available from 2015, I want other councils to follow Great Yarmouth's lead."