Great Yarmouth: Peter Miller 1984 Murder Appeal For Vital Clue
9 December 2013, 05:58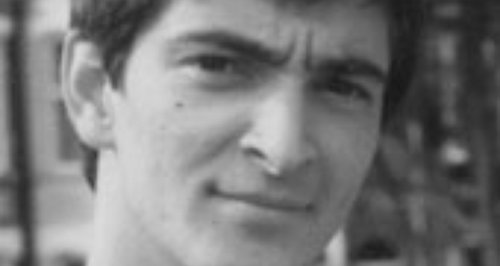 Detectives are making an appeal to find what could be a vital clue in finding out who killed a man nearly 30 years ago.
Police working on the inquiry into Peter Miller's murder nearly three decades ago believe a woman who called at the time may be key to the investigation.

With the anniversary of Peter's death fast approaching, officers working on the unsolved case would like to hear from a woman who rang Great Yarmouth Police Station on the morning of Sunday 30 December 1984. This woman claimed she had further information about the murder but would not leave any contact details. The caller specifically wanted to talk to a female officer about the case but refused to say anything more.

Peter Andrew Miller was 24 back in 1984 when his body was found in the kitchen of his home in Camden Place, Great Yarmouth.

His brother, Anthony Miller, had found Peter at around 7.45pm on Sunday 9 December, although he had last been seen alive earlier in the afternoon by his neighbour, after he had helped her with some household repairs.

His death was as a result of a single stab wound to his chest.

Family members who found Peter reported a strange smell in the air when they entered and a CS aerosol canister was found inside the house lying on the floor. It is believed that the canister had been used by either his murderer or Peter Miller as he was being assaulted.

Despite investigations in 1984 and 1985 and a number of arrests, no one was ever charged with the murder.
Detective Chief Inspector Paul Durham

Detective Chief Inspector Paul Durham, who is leading the enquiry for the Joint Norfolk and Suffolk Major Investigation Team, appealed for information saying: "Although Peter's murder was nearly 30 years ago, the case remains open and I am particularly eager to speak to this caller as I believe she may have vital information which could take this inquiry forward. She will know who she is, and I would strongly urge her to make contact with us again. I want to stress that any information given to the team is always treated in confidence."

Anyone who has information regarding Peter Miller's death should contact the Joint Norfolk and Suffolk Major Investigation Team on 101 or Crimestoppers anonymously on 0800 555 111.