Great Yarmouth: Teenager Has Arm Broken In Assault
19 March 2014, 17:07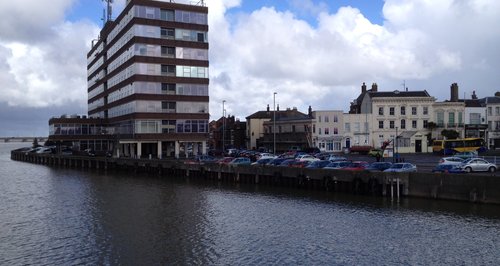 A teenage girl has been left with a broken arm after a man attacked her with a metal pole and stole her phone at the weekend.
Detectives from Great Yarmouth CID are appealing for witnesses to the assault on a teenage girl which took place in the early hours of Sunday morning in Great Yarmouth.
At approximately 2:50am, a 15 year old girl was walking along Beatty Close in the town when she was approached by a man who hit her with a metal pole before later stealing her mobile phone.
The victim sustained suspected fractures to her arm/hand as a result of the incident.
The man is described as white, wearing dark clothing with his face covered.
DC Riki Chase, Great Yarmouth CID, who is leading the enquiry into the incident, asked possible witnesses for more information about it saying: "The level of violence used in this assault is unusual, considering the age of the victim and I would like to hear from anyone who could help us identify the offender quickly."
DC Chase can be contacted on 101 or alternatively call Crimestoppers anonymously on 0800 555 111.
UPDATE 19th March
Police have today (Wednesday 19th March) arrested a 21 year old man from the Great Yarmouth area on suspicion of GBH with intent in connection this.
He's been taken into custody for questioning.