Helicopter Crash: A Week On
21 March 2014, 06:00
A timeline of how the events have unfolded over the last week, after a helicopter crashed in Gillingham near Beccles.
Timeline Of Events
13th March - 19.30 - Police are called to the scene of a civilian helicopter crash in Gillingham near Beccles, in which four are believed to have died.
13th March - 22.00 – Police confirm that four people have died. The helicopter is believed to have taken off from Gillingham Hall in heavy fog.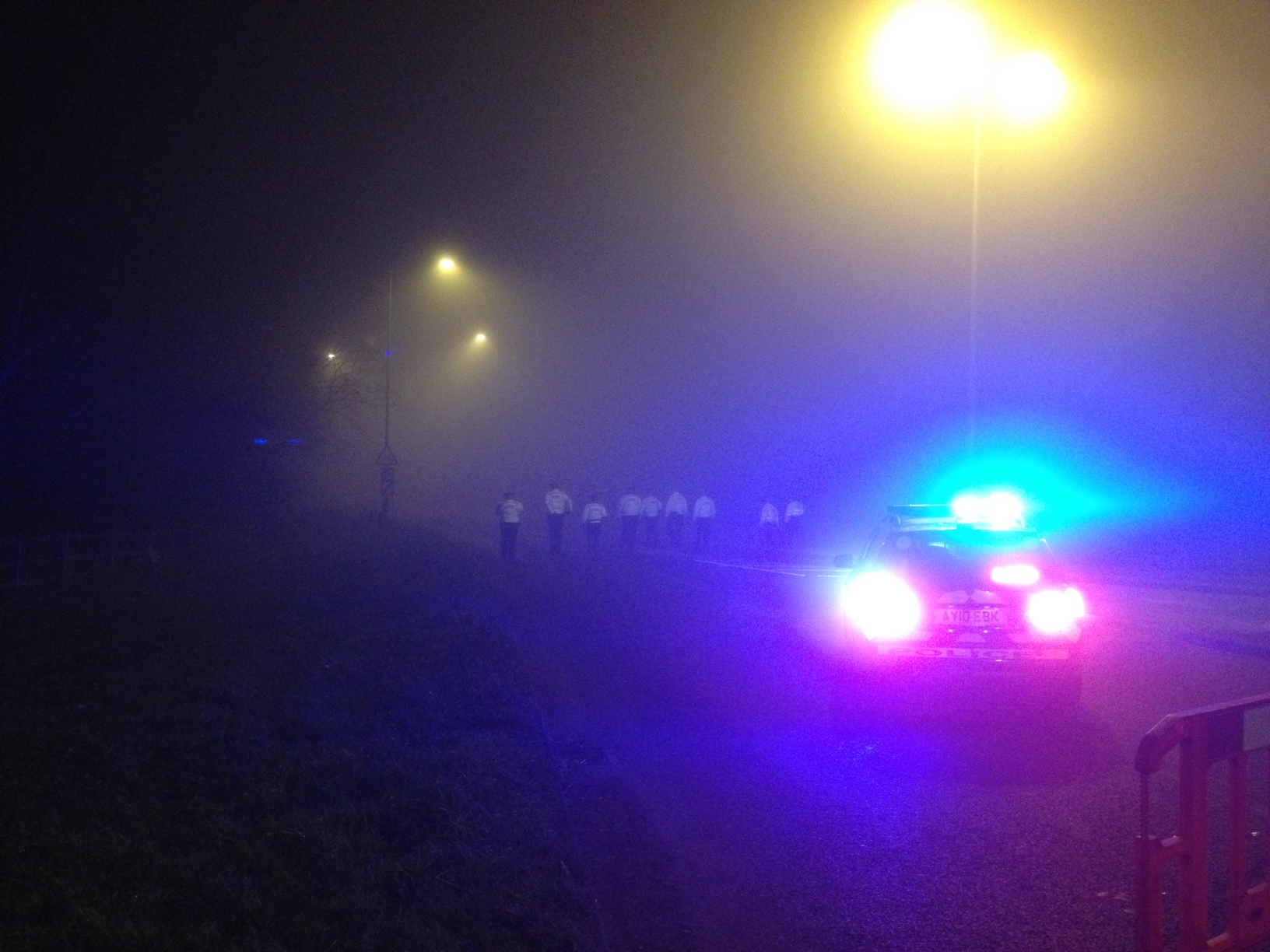 13th March - 00.00 - The Air Accidents Investigation Branch (AAIB) takes over the investigation of the scene and starts their detailed enquiries into the cause of the crash.
14th March - 07.20 – Heart receives information that Lord Ballyedmond may have been one of the the four killed. He's Northern Ireland's richest man and the owner of the nearby stately home Gillingham Hall. The helicopter is thought to have taken off from there. No other information is released by police other than that all victims were male.
14th March - 08.30 - Norfolk Police hold a press conference, confirming what they know so far.
Chief Inspector Stuart Armes The Morning After The Crash
14th March - 09.00 – Heart speaks to an eyewitness of the crash, James, who owns a yard across from the crash site. He says he saw the helicopter flying at a strange angle and heard a series of loud bangs.
Heart's Tom Horn Spoke To An Eyewitness
14th March - 12.28 – The media hear there were concerns over the safety of the aircraft, raised by Lord Ballyedmond. He launched a writ against AgustaWestland last year. The helicopter manufacturer release a statement saying they will help with investigations.
14th March - 13.30 - Norfolk Police hold a second press conference to update people.
14th March - 14.00 - AAIB start work to remove the bodies.
14th March - 16.20 – Police name all four of the deceased and Lord Ballyedmond is confirmed as one of them. The other victims are two pilots, named as Carl Dickerson, chief pilot at Haughey Air Ltd, and Lee Hoyle, a co-pilot at the company. A foreman for the peer's company, 42-year-old Declan Small, was also killed in the crash. Tributes are paid by friends of the deceased.
14th March - 16.40 - Tributes paid by Lord Ballyedmond's company in a statement as can be seen below:
Norbrook Company Statement
"It is with sincere sadness and deep regret that the Company confirms our founding Chairman and CEO, Lord Ballyedmond, was one of four people who tragically lost their lives in an aviation accident at Gillingham, Norfolk at approximately 7.30pm on Thursday 13 March 2014.
Norbrook management and staff also mourn the loss of their friends and colleagues Declan Small (Site Foreman), Captain Carl Dickerson (Pilot) and Captain Lee Hoyle (Pilot).
Our thoughts are with the immediate families and friends of the deceased who have requested privacy at this difficult time.
We take enormous pride in our Chairman's extraordinary legacy in establishing Norbrook as a global veterinary and pharmaceutical industry leader. Management will continue to advance his vision with a renewed vigor and determination befitting his memory.
At this time there is no further information."
14th March - All major roads in the area are re-opened with the exception of Raveningham Road between Rectory Road and the A143.
15th March - Investigations by the AAIB continue.
16th March - It's believed that the flight recorder may have been among things recovered from the crash site.
16th March – The AAIB spend the day removing the main body of the wreckage. It's loaded onto the back of a lorry and taken away, smaller bits of debris still need clearing.
17th March - 09.25 – Raveningham Road between Rectory Road and A143 is reopened by officials.
20th March – 13.45 – The inquest into the deaths of the four men killed is opened at Norwich Coroner's Court. The below statement was repeated four times, for each of the victims. The coroner went on to say that the post mortem found that they died from 'head and chest injuries'.
Statement from Coroner Jaqueline Lake
"Mr Dickerson and three other gentlemen were on board a helicopter which took off from Gillingham hall on 13th March 2014.
For reasons yet unknown, the helicopter crashed shortly after take off. Sadly all four men died instantly and were declared deceased at the scene."