Helicopter Crash: Recovery Work Starts
16 March 2014, 06:00 | Updated: 16 March 2014, 07:03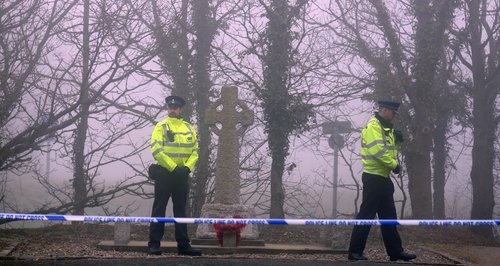 Experts scouring the wreckage of the helicopter crash which killed Conservative peer Lord Ballyedmond and three others will begin recovering crash debris today.
Two pilots killed in the crash in Norfolk were named as Carl Dickerson, chief pilot at Haughey Air Ltd, and Lee Hoyle, a co-pilot at the company, which was owned by the Tory entrepreneur who was one of the richest men in Northern Ireland.

The fourth man who died was named locally as Declan Small, 42, a foreman who worked for Lord Ballyedmond. He came from Mayobridge, Co Down.

Lord Ballyedmond's AgustaWestland AW139 helicopter came down in thick fog in a field in Gillingham, near Beccles, at 7.30pm on Thursday.

A spokesman for the Air Accidents Investigation Branch (AAIB) said: ``We are plotting the distribution of the debris on the field before removing fuel from the helicopter to make it safe.''

It has emerged that Haughey Air Ltd had lodged a writ against AgustaWestland over concerns about a helicopter it supplied.

The case was lodged in September last year and is understood to have included concerns about in-flight mapping systems.

A spokesman for AgustaWestland said the company could not comment on possible defects with Lord Ballyedmond's AW139 VIP helicopter but said it was investigating.

Norfolk Police confirmed that the helicopter took off from nearby Gillingham Hall shortly before the crash.

The crash site is an area of between 150 and 200 square metres, including ploughed fields, the force said.

All four people on board the helicopter were pronounced dead at the scene after it crashed in a field containing a wooded area, Norfolk Police said.