Hemsby Murder Latest: Two More Arrests
14 May 2014, 17:17 | Updated: 14 May 2014, 17:20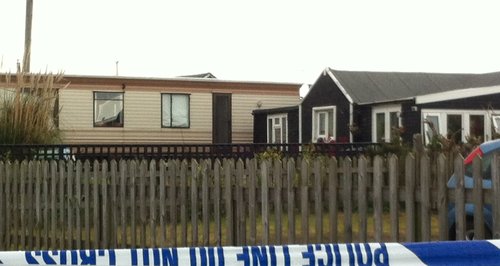 Police have made two further arrests in the investigation into the murder of 20 year old Connor Barrett in Hemsby.
This afternoon, a 41 year old man and 35 year old woman were arrested by detectives at an address in Cobholm, near Yarmouth, on suspicion of assisting an offender. They have been taken to Great Yarmouth Police Investigation Centre for questioning.
It brings the total number of people arrested so far in connection with the enquiry to eight.
Two teenage boys, aged 15 and 17 remain in police custody, held on suspicion of murder. Four others, aged 15, 16, 17 and 18, also arrested on suspicion of murder, have since been released on police bail. All are from the Yarmouth area.
Connor died after being stabbed at a 21st birthday party in Hemsby on Saturday night, May 10.
Police continue to conduct searches for the murder weapon, a knife or similar sharp-bladed instrument, and house to house enquiries are also set to continue through tomorrow.
Connor's dad Lee Barrett has release the following statement:
"The tragic loss of my son Connor has left myself and the whole family utterly devastated and also a beautiful child fatherless.
"We have been comforted by the amount of wonderful tributes made by family members and friends of Connor.
"Connor was a loving, caring young man and a wonderful father who doted on his son. Knowing Connor was loved by so many and touched so many lives has made me extremely proud and grateful to have been a part of my son's short but full life."
Senior investigating officer Detective Chief Inspector Paul Durham said: "Our work today continues and we have made progress with identifying and speaking to a number of people present at the party.
"We know that Connor died as the result of being stabbed by a knife or similar sharp-bladed instrument and we continue our searches to recover the weapon or weapons used, including some localised searches in the Hemsby area."
Anyone with information is asked to contact the Norfolk and Suffolk Major Investigation Team in Norfolk on 101 or, alternatively, pass information anonymously via the Crimestoppers charity on 0800 555111.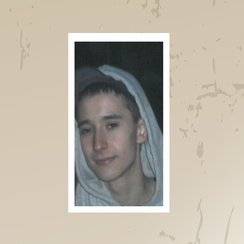 16:30 - Monday 12th May

Detectives from Norfolk and Suffolk's Joint Major Investigation Team continue to investigate the circumstances surrounding the murder of a 20 year old man late on Saturday in Hemsby, near Great Yarmouth.

A 17-year-old was arrested earlier today on suspicion of murder at Great Yarmouth Investigation Centre and is being held in police custody awaiting questioning.

The four teenage males all from the Yarmouth area, aged 15, 16, 17, 18, who were arrested close to the scene on suspicion of murder remain in police custody at this time pending further questioning. Magistrates have granted a warrant of detention so that police have until tomorrow to continue their questioning.

The victim is named, subject to formal identification procedures, as 20-year-old Connor Barrett, of Abyssinia Road, Great Yarmouth.

Police were called to a property on The Glebe about 11.25 pm after reports of a disturbance at a private party. Mr Barrett was found with serious injuries to his chest and back. He was taken to hospital for treatment but was sadly pronounced dead a short while later.

The results of a post-mortem examination earlier today have revealed that Mr Barrett died of a stab wound and police are still working to find a weapon.

The scene remains cordoned off and police activity in the area will continue throughout the course of the day with neighbourhood officers providing a high visibility presence in Hemsby. More than 50 detectives, officers and staff are currently working on the investigation.

Senior investigating officer Detective Chief Inspector Paul Durham said: "We believe this to be an isolated incident with a tragic outcome. This type of crime doesn't happen often in Norfolk and certainly not in Hemsby and so we understand that it does have the capacity to shock local communities. However, I want to reassure people that although this is a fast moving enquiry, we have already made significant progress.

He appealed for more information specifically around the incident, adding: "We know there was some sort of altercation shortly after 11pm and Connor was assaulted at a point after this. Tracing the weapon or weapons used will be a priority for the investigation moving forward and we continue our work to trace and speak to people who attended the party."

Anyone with information is asked to contact the Norfolk and Suffolk Major Investigation Team in Norfolk on 101 or, alternatively, pass information anonymously via the Crimestoppers charity on 0800 555111.

-->-->

N; Two further arrests in Hemsby murder investigation

Police have today made two further arrests in the investigation into the murder of 20 year old Connor Barrett in Hemsby.

This afternoon, a 41 year old man and 35 year old woman were arrested by detectives at an address in Cobholm, near Yarmouth, on suspicion of assisting an offender. They have been taken to Great Yarmouth Police Investigation Centre for questioning.

It brings to eight the number of people arrested so far in connection with the enquiry being led by the joint Norfolk and Suffolk investigation team.

Two teenage boys, aged 15 and 17 remain in police custody, held on suspicion of murder. Four others, aged 15*, 16, 17 and 18, also arrested on suspicion of murder, have since been released on police bail. All are from the Yarmouth area.

Connor died after being stabbed at a private party in Hemsby on Saturday night, May 10.

Police continue to conduct searches for the murder weapon, a knife or similar sharp-bladed instrument, and house to house enquiries are also set to continue through tomorrow.

Note to Editors

*Released on police bail this afternoon. All others released yesterday, May 14.

-->-->-->-->