Ipswich: Fire Engines Called To Restaurant
8 January 2014, 12:10 | Updated: 8 January 2014, 12:53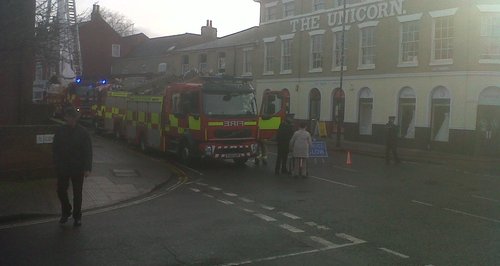 A number of fire crews were called to the Townhouse restaurant on Orwell Place this morning.
Emergency services received multiple calls at around 10 o'clock about smoke and flames coming from the building.
A number of fire crews arrived at the scene within minutes.
It's believed the fire started in the kitchen but has since spread to the roof where fire crews have brought the flames under control.
An investigation has started and there's no further information at the moment as to whether anyone has been injured.