Lowestoft: Man Jumps From Flat
8 November 2013, 10:49 | Updated: 8 November 2013, 10:58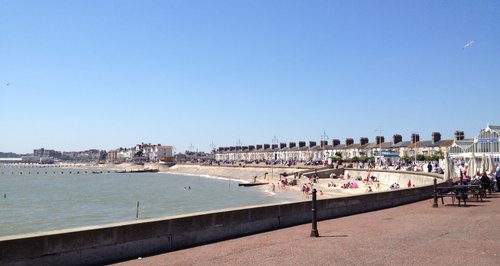 Police are trying to track down several men after a group burst into a flat at London Road South last night with one jumping from a window.
Officers were contacted just after 10.50pm yesterday, Thursday 7 November, by people who live in the flat who reported that a man had burst into their home, pursued by a number of others. An altercation occurred inside before the first man jumped out of a window at the property, dressed only in shorts and T-shirt, and the others left, possibly going to a flat upstairs.

Police went to the building and, as well as speaking to the innocent occupants of the first flat, found a quantity of drugs and cash in the flat upstairs. Since then numerous enquiries have been made to trace both the man who was being pursued and the offenders without success.

Officers say there is concern for the well-being of the unknown victim as it is possible he sustained injuries before or during the altercation or in the jump from the flat. Police have made checks with local hospitals and no one has been admitted with injuries that would match with this so far.

Officers are appealing for information to help identify any of those involved and are also keen to hear from anyone who may have seen anything suspicious in the area around this time. If you can help please call Lowestoft CID by dialling 101.