Lowestoft: Man Dies After Sea Rescue
10 March 2014, 16:55 | Updated: 10 March 2014, 19:25
A man who was pulled from the sea off the coast of Lowestoft earlier (10th March) has died.
At around 2pm this afternoon, a police officer in Whapload Road was flagged down by a member of the public who said they could see a person in the sea off Wilde Street, near the sea wall.
The coastguard were alerted, the lifeboat attended and around 2.25pm a man was located in the water.
Attempts were made to revive him but he was pronounced dead just after 3pm. He's been taken to the James Paget Hospital.
Police are working to trace his next of kin and are also making enquiries to determine if he was on a boat that capsized and, if so, whether there was anyone else on board. A boat is being recovered from the sea by the coastguard and lifeboat.
The police helicopter and an RAF search & rescue helicopter have been used to carry out searches of the water to assist the coastguard and see if anyone else could be spotted but there have been no further sightings.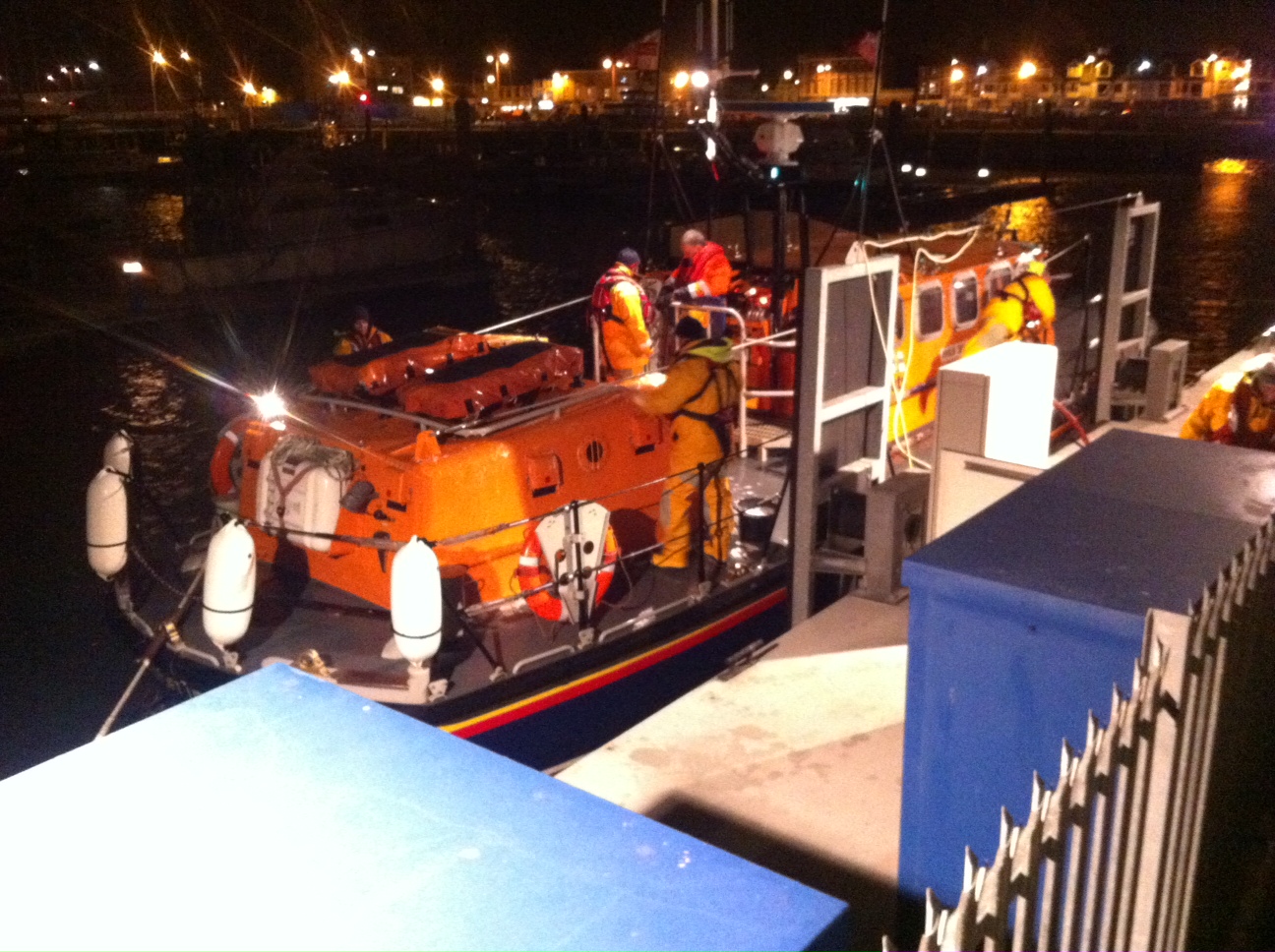 It's believed the man was in a rigid inflatable boat when it overturned at Ness Point.
He was pulled out of the sea by the lifeboat and given first aid before being passed to the East of England Ambulance Service.
A spokesperson from Lowestoft Lifeboat Station has said there may be other casualties and that the search is currently being concentrated around an area where floating debris has been spotted by crews.
The East of England Ambulance Service released this statement:
A man has died following an incident off the coast in Lowestoft this afternoon (March 10).
The East of England Ambulance Service NHS Trust (EEAST) was called at 2.23pm and sent an ambulance, a rapid response car, an ambulance officer, and East Anglian Air Ambulance to the scene.
A spokesperson for EEAST said: "Several resources were sent to the scene following reports that a man had been found in the water.
"Critical care paramedics and EEAST crews provided advanced life support to the man after he was pulled from the water. Unfortunately despite the best efforts of everyone involved, including the RNLI who provided initial life support, the man was pronounced dead. Our thoughts are with his family and friends at this tragic time."
UPDATE 19:15 from Coastguard
A thorough search of the area has been carried out this afternoon and into this evening, but nothing else found. Unless any new information comes to light, the search has now been stood down.