Man Found Guilty Of Norwich Hotel Rape
19 July 2013, 22:28 | Updated: 19 July 2013, 22:35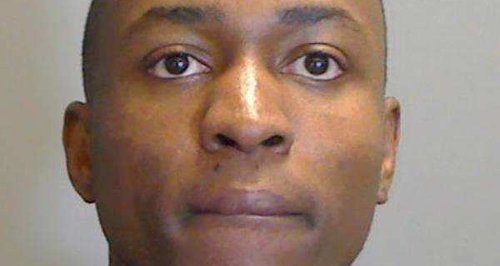 A 21 year old man has been found guilty of raping a woman in Norwich city centre after she got split up from her friend on a night out.
Andrew Oruovo, of Thameshead, Kent, was convicted by a jury at Norwich Crown Court today Friday 19 July 2013 following a five-day trial.
The court heard how Nigerian born Oruovo had approached the 24-year-old victim during the early hours of Saturday 21 April 2012.
The woman had been on a night out in the city with a group of friends, but had become separated, and after being refused entry to a nightclub had ended up on her own in the Prince of Wales Road area of the city.
Oruovo started to talk to the victim, who had been drinking heavily, and after a short time walked her to a nearby hotel where he raped her.
Following the incident the victim escaped the hotel and was found by a passer-by who called the police.
Det Sgt Catherine Twiss, of Norfolk Constabulary's Rape Investigation Unit, said: "Oruovo took advantage of a young woman who had clearly had a lot to drink and was in a vulnerable state.
"The fact Oruovo pleaded not guilty meant she has had to relive her experience in the court room which has proven an immensely stressful experience."
Oruovo was remanded in custody to appear in court on Friday 9 August 2013 when he will be sentenced.
Det Sgt Twiss added: "The victim in this case has been incredibly brave and we hope this result will encourage other victims of violence and serious sexual assault to contact us."