Norfolk: Man Jailed For Years Of Sexual Assaults
21 January 2014, 10:39 | Updated: 21 January 2014, 11:14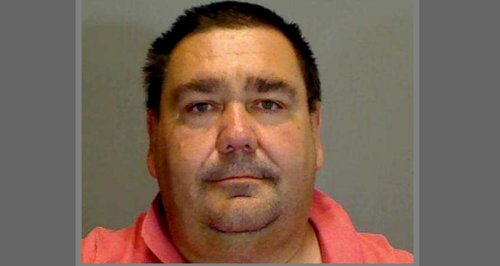 A man who subjected his victims to years of abuse has been jailed for 12 years after being found guilty of multiple counts of sexual assault.
Martin Thomas, aged 49, of North Quay, Great Yarmouth, was convicted by a jury on Wednesday 4 December 2013 following a 14-day trial at Norwich Crown Court.

Yesterday, Monday 20 January 2014, Thomas was given an extended 18 year sentence - to serve 12 years custodial and six years on licence - by Judge Holt and placed on the sex offenders register for life.

Thomas had been found guilty of a total of 15 sexual offences - including nine counts of sexual activity with a child – as well as one count of perverting the course of justice.

The offences related to two females, who cannot be named for legal reasons, and dated back to early 2006.

Detective Constable Tristan Coull, of Norfolk Constabulary's Child Abuse Investigation Unit, said: "The fact Thomas pleaded not guilty to all counts meant his victims were forced to relive the traumatic events which have happened to them in order to bring him to justice.

"Thomas compounded the victims' agony by making unsuccessful attempts to cover his offending up and fabricating telephone evidence to make himself look innocent.

"Both victims in this case have been left shattered by their experiences. They suffered years of abuse at the hands of Thomas and it has taken an enormous amount of courage on their part to first speak to the police, and secondly to stand up in court and give evidence.

"We hope such a sentence will help give them a sense of closure, and that they can now move on positively with their lives."

In court Judge Holt described Thomas' plan to undermine his victims as "highly sophisticated" and said the sexual abuse was "of the most serious nature".

Norfolk Constabulary is committed to bringing sexual offenders to justice. Only last month (December 2013) the constabulary re-launched its 'Time to Stop' campaign* with the main aim to raise awareness of the issues and law around rape and sexual assault particularly among young women and men aged 17 to 24.

Det Con Coull, who received a Judge's Commendation for his work on the case, added: "We take all offences of a sexual nature extremely seriously. The Constabulary has a number of specially trained officers to deal with such crimes who ensure victims receive care in an empathetic and appropriate manner.

"Hopefully the verdict will give other victims of similar crimes, the confidence to come forward and report matters to us."

Norfolk's Sexual Assault Referral Centre (SARC), The Harbour Centre, operates a 24-hour service for victims of sexual abuse and can be contacted on 0845 456 4810, or call police on 101 to report a crime.