Norwich: 1000 Homes To Be Built At Golf Club?
1 February 2014, 06:00 | Updated: 1 February 2014, 06:26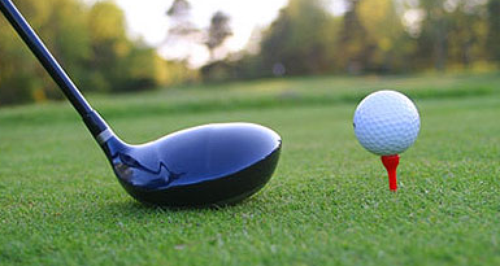 Heart is being shown plan for 1000 new homes at the Royal Norwich Golf Club at Hellesdon.
Royal Norwich Golf Club, Persimmon Homes Limited and Banham based leisure group Goymour Properties Limited have reached an agreements that should see the Royal Norwich Golf Club relocating to Weston Park.
Subject to approval by Royal Norwich Golf Club Members and following satisfactory planning consents being obtained at both the Hellesdon and Weston Park courses, the Club will relocate to Weston Park. During the transition period of up to 3 years prior to final relocation, Royal Norwich will invest a substantial sum in creating what they describe as an outstanding course and facilities.
The proposal is that Persimmon Homes will seek planning consent for up to 1,000 houses on the 120 acre site at Hellesdon. Persimmon will also enter into a conditional purchase agreement to acquire Weston Park from Goymour Properties and subject to satisfactory planning consents being obtained for the development of the golf club and course it will then be transferred to Royal Norwich Golf Club.
Adrian Myhill, Captain of Royal Norwich Golf Club said"This is a fantastic one off opportunity for our Members to develop a Club fit for the 21st Century. We intend to produce a Club and course of which the Members will be justly proud. Selling our land at Hellesdon will give us a unique opportunity to produce facilities of the highest order."
Martin Goymour, Managing Director of Goymour Properties, said: "Weston Park, set in over 300 acres, is an incredibly beautiful wooded parkland but to unlock its full potential considerable investment is required. We have actively pursued such investment in the park, for its betterment, and whilst many options have been considered there has only ever been one suitor who is entirely focused on developing Weston Park, one with substantial funds to transform it into the best golf club that Norfolk can provide. It will then be no surprise that I am pleased that substantial and detailed agreement has been reached with the Royal Norwich Golf Club to acquire Weston Park. Once the proposed agreement goes ahead, members of Royal Norwich and Weston Park will unite in a Royal Club, founded in 1893, of the highest standing".
Andrew Fuller, Managing Director of Persimmon Homes Anglia, said "We are delighted to be involved with this project and look forward to working with the Royal Norwich Golf Club to be able to facilitate the relocation of the club to what I am sure will be one of the best golf courses in the East of England. The project will also provide much needed housing for local people together with significant improvements to the local infrastructure and the creation of jobs."
The proposal has to be passed by a majority vote at a Special General Meeting of the members of Royal Norwich Golf Club, due to be held on Friday, 21st February 2014.
If it is approved, detailed development plans will be drawn up for the planning applications. Subject to planning permissions being granted, the new course and facilities at Weston Park could be opened within three years.