Norwich Airport: Passenger Numbers Up 10%
7 April 2014, 09:39 | Updated: 7 April 2014, 09:42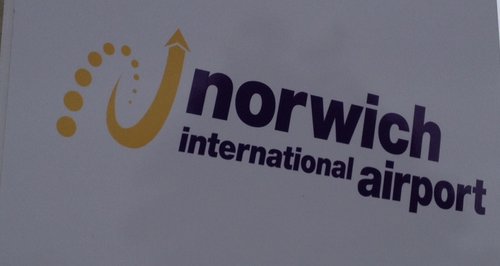 Managers at the airport say they have seen a big increase in passenger numbers compared to last year.
The 2014 financial year has ended with final passenger numbers reaching over 465,000, an increase of 10% on the previous year.
The airport is putting the growth down to various things including biggest increase was seen in holiday traffic, driven by Thomson/First Choice who doubled their summer 2013 activity boosting holiday charter passengers by almost 47%.
The offshore industry contributed 19% growth in offshore helicopter traffic which accounted for over 100,000 helicopter passengers using the airport in the year. This cements Norwich as the busiest Airport for offshore helicopter passengers in the UK after Aberdeen.
KLM's hub feeder service to Amsterdam Schiphol Airport had another strong year as a result of the addition of the fourth daily flight throughout summer 2013 which saw passenger numbers grow by 10% on this route.
Andrew Bell, CEO of Norwich International, said, "2013/14 was a good year and I am satisfied with this significant increase in our passenger numbers. Not only did we achieve strong volume growth in 2014 but our drive for service excellence was recognised by Thomson/First Choice who awarded Norwich International first place in their national Airport customer service program. This focus on putting the pleasure back into flying will continue as we now move into the summer season, and I plan to build on the progress made last year. Furthermore, airlines such as Loganair are buying into our approach to doing business as demonstrated by their decision to base another of their aircraft at the Airport, thereby offering better service frequencies to passengers."