Norwich: Man's Body Found In River
22 October 2013, 18:22 | Updated: 23 October 2013, 09:09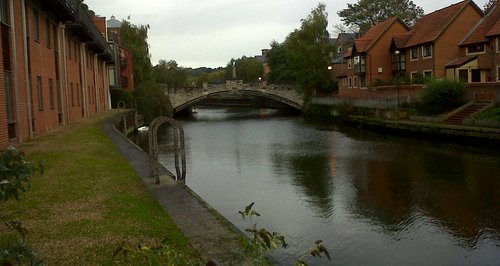 A man's body has been found in a river in Norwich.
Police were called at 4.10pm today after reports from a member of the public that a body had been seen in the water near to the law courts.
Firefighters and teams from the Broads Authority helped to recover the man from the water.
Searches of the area have gone on into the evening to try to find any clues to identify the man and police investigations are continuing.