Norwich: Pub Drugs Raid Arrests
1 March 2014, 06:25 | Updated: 1 March 2014, 11:10
Police made six arrests and seized a quantity of Class A drugs after raiding a pub in Norwich.
Officers raided The Farmhouse on Colman Road shortly before 10pm on Friday 28th February.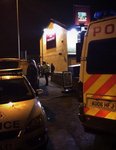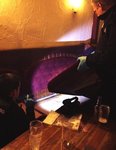 Police from across Norwich searched the pub and a vehicle in the car park after receiving information concerning drug use on the premises. Partner agencies including Trading Standards and Norwich City Council officers also attended.
A 32-year-old man was detained in the car park, having run from police and was found in possession of white powder, believed to be cocaine.
He was arrested on suspicion of possession of a Class A drug, obstructing police and being drunk in charge of a vehicle.
Meanwhile, a 20-year-old man was arrested on suspicion of possession with intent to supply after a quantity of Class A was found underneath a seat.
All suspects have been taken to Wymondham Police Investigation Centre where they will be questioned.
Three other people, two men and a woman, were also initially arrested as police searched the premises but were later de-arrested and released pending further enquiries.
Sgt Mark Shepherd, who led the raid, said: "This was a successful operation resulting in a number of arrests. Two people have been taken to custody for questioning while the four who were de-arrested will be dealt with later, following enquiries with CCTV.
Norwich South Inspector Jon Papworth said: "Targeting illegal drug activity is a priority for the local policing team and our work to identify and arrest those involved will continue."