Norwich: Rape Victim Urges Women To Stay Safe This Christmas
17 December 2013, 06:00 | Updated: 17 December 2013, 06:11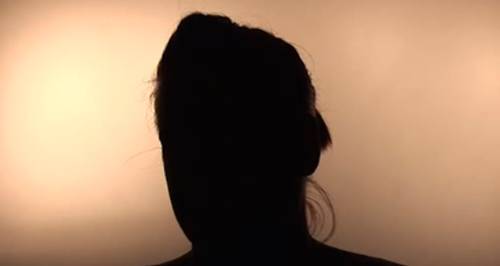 A woman who was raped after getting split up from friends on a night out in Norwich is warning others not to take risks.
A 25-year-old has taken the courageous step to speak out about the night she was raped in the city centre.

The mother-of-one who can't be named for legal reasons, but has asked to be known as Sarah, was attacked after becoming parted from her friends on an evening out.

The man who raped her, 21-year-old Andrew Oruovo, from Thameshead, Kent, has subsequently been jailed for five years.
Sarah told Heart her story and we've used an actress to voice her words to protect her identity:
Rape Victim Sarah's Story

The night began in the usual way with Sarah going out for a meal with friends before deciding to move on to various pubs and clubs in the Prince of Wales Road area.
"I had been working all day and had finished quite late and a group of us had planned to go out," she said.

"I eventually ended up with just two friends before we got split up and I was on my own.

"I've been going out in Norwich for ages and been on my own before so I didn't think anything of it, in the past I've just bumped into someone else I know.

"I had been drinking quite a lot wine, rum, vodka shots and I never really had any memory of what happened next other than sitting in a shop window and taking off my shoes.

"Someone came over to me and picked my shoes up and the only memory I have is having his hand under my arm and being helped down the road. I thought in my head someone was helping me."

Sarah was totally unaware of what was about to happen next.

She was led up a set of stairs, into a room in a hotel off Prince of Wales Road, where her ordeal began.

"The next thing I remember is being sat on a bed in a room, I blacked out for a bit because of the drink and then came round.

"I don't think I was really aware of what was going on at the time. He was saying sorry all the time throughout the struggle and after he finished he took a step back and looked really shocked with himself. He would have been able to tell from my body language it was a 'no'."

After the rape Sarah managed to find her way out of the room.

"When I came out of the hotel I can remember sitting in a doorway and two girls found me and they called the police," she said.

Sarah was taken to Norfolk's Sexual Assault Referral Centre (SARC) – The Harbour Centre – where she received the expert help and support she truly needed.

"At the time I remember thinking I just wanted to go home to bed. I really wanted to be in my own home but staying there was the best thing to do," she explained.

"What was really nice is that they had a set of clothes, there was a shower and everything. There was somebody sat with me pretty much all the time, everybody was really nice and helpful.

"I didn't know anything about the Harbour Centre before this happened to me, I would have felt a lot worse if I had been taken to a police station."

The rape took place during the early hours of Saturday 21 April 2012.

Nigerian born Oruovo was convicted by a jury at Norwich Crown Court on Friday 19 July 2013 following a five-day trial. He was later sentenced to the five years in prison.

And as for Sarah's message to other women this Christmas: "You never think it's going to happen to you or anybody that you know. It is just something that happens on the television. But it does happen.

"Try not to get separated from your friends. As they say, there is safety in numbers."