Suffolk: Police Renew Karen Hales Murder Appeal
21 November 2013, 08:39 | Updated: 21 November 2013, 08:44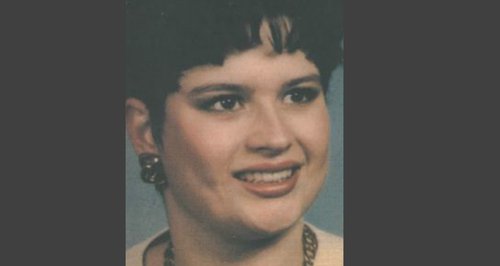 Twenty years after the murder of a young mother in Ipswich, police renew their appeal for information.
Karen Hales, 21, was found at her home on Lavenham Road, Ipswich by her parents at around 4.40pm on Sunday 21 November 1993.
She was found to have multiple stab wounds and her body had been set alight. Her 18-month-old daughter was in the house at the time but was unharmed.
The inquiry that was launched immediately after was one of the biggest ever conducted in Suffolk criminal history. A team of around 50 officers interviewed witnesses, carried out fingertip searches, forensically examined the house and surrounding area, conducted house to house enquiries and over 400 motorists were questioned in the hope that they might have seen something.
Detectives involved in the investigation followed up more than 1400 lines of enquiry and a major publicity campaign created a vast flow of information from members of the public to the incident room.
Twenty years on from her murder, detectives are renewing their appeal in the hope that someone will come forward with vital information that could solve the murder.
Detective Chief Inspector Andy Smith from the Joint Norfolk and Suffolk Major Investigation Team who is overseeing this unsolved case said: "It saddens me that despite the best efforts of the original enquiry team and repeated reviews, we have never been able to bring to justice the person responsible for murdering Karen. This was an absolutely horrendous crime, not least because Karen was callously killed in the presence of her 18 month old daughter and because her parents were left to discover her body in truly horrific circumstances.
"Somebody somewhere has information which could help us find Karen's killer, and 20 years on we are urging that person to come forward."
Karen had been living at her home address in Lavenham Road, Ipswich with her fiancé Peter and baby daughter Emily.
What happened on the day?
On the day Karen was murdered, Sunday, 21 November 1993, the day started ordinarily enough. Karen and Peter had spent the day visiting family and watching the television. At 3pm, Peter started getting ready for his afternoon shift at a local bus depot where he worked as a mechanic.
Karen made him sandwiches and at 3.50pm, she and Emily waved goodbye from the window.
Ten minutes later Peter arrived at work. Soon after, Karen's parents Geraldine and Graham Hales came to talk to him about a problem they were having with their car.
When he told them Karen was alone at home, they decided to visit her. At 4.40pm they knocked on her door. There was no answer.
Graham let himself in and immediately smelled smoke coming from the kitchen. There he found his daughter.
Detective Chief Inspector Andy Smith continued: "The impact this has had on Karen's family is unimaginable. It is clear that not a day goes by when they do not think of Karen or indeed what happened to her.
"Despite the fact that 20 years have gone by, we will never give up in our efforts to find Karen's killer.
"I believe that there is a very real likelihood that Karen knew the person responsible. There was no sign of forced entry to the house, there was heavy snow on the ground but there were no footprints leaving the rear of the property.
"Two kitchen knives were found to be missing from the house, these could well have been used to kill Karen, but they have never been found. Also Karen's purse containing a small amount of money was missing.
"The motive for Karen's murder is unclear but it is likely that someone close to the killer, a friend or relative may have noticed unusual behaviour after the event.
"We are urging people to come forward with information. For whatever reason you may not have felt you could come forward at the time, for the sake of Karen's family we would ask you to please come forward now".
Anyone who has any information in relation to Karen Hales murder should contact the Joint Norfolk and Suffolk major Investigation Team on 101 or Crimestoppers on 0800 555 111.