'Reducing The Strength' Campaign To Launch In Bury St Edmunds And Haverhill
3 February 2014, 07:53 | Updated: 3 February 2014, 11:03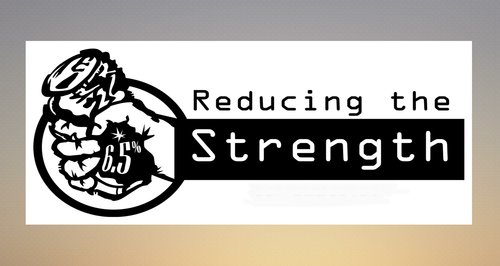 The campaign to stop the sale of super-strength alcohol from off-licences was pioneered in Ipswich in 2012.
Owners of shops selling the alcohol are being asked to become 'Superheroes' by voluntarily removing the products from their shelves.
'Super-strength' alcohol includes lager, beer and cider with an alcohol volume of 6.5% or over that is sold really cheaply. The campaign is only targeting the sale of these products from off-licenses.
The scheme saw great success in reducing alcohol-related incidents in Ipswich, leading it to be rolled out across Bury St Edmunds and Haverhill, along with a number of villages throughout St Edmundsbury.
It's a joint effort from Suffolk Constabulary and St Edmundsbury Borough Council to end the sale of this kind of alcohol which has serious effects on consumers and the community. Suffolk County Council, the NHS and the East of England Co-operative Society are also supporting the scheme. The Co-op have agreed to remove super-strength alcohol from their shelves nationwide.
To date, 36 off-licenses in St Edmundsbury have agreed to take part, 17 of which are in Bury St Edmunds, 9 in Haverhill and 10 more in villages in the area. It's hoped more will follow.
A one year review of Ipswich from October 2013 showed that the scheme is still having a positive effect on the town, with over 60% of off-licensed premises now super-strength free.
The number of reports of street drinking being made to police in the 12 months since the campaign began, have dropped by almost 100 compared to the previous year and an analysis of an area in Ipswich that suffered from anti-social behaviour linked to drinking showed a 73% reduction in reports of street drinking. It also showed a 31% reduction in crime across the area.
Cllr Sara Mildmay-White, St Edmundsbury Borough Council Cabinet member for Health and Wellbeing said,
"There is only one reason to drink cheap super strength alcohol and that is to achieve a damaging level of intoxication. This isn't just harmful to the individual, when it is done in a public place, it can be harmful to the wider community. I fully support this campaign and offer my thanks and appreciation to the off licence owners who are discriminating in stocking these products."