Swanton Abbott: Man Injured In Fall At Illegal Rave
28 July 2013, 20:44 | Updated: 28 July 2013, 20:48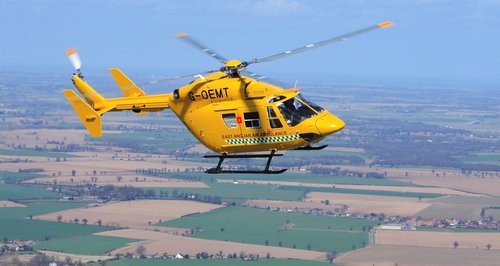 An 18 year old is in a serious condition in hospital after falling from speakers at an illegal music event in Norfolk.
The event was ben held Saturday night into Sunday morning at in Swanton Abbott, near North Walsham.
The man, who was air lifted by ambulance and taken to hospital for treatment, suffered serious head injuries following the incident in an area known as Heath Plantation.
Officers received reports of loud music being played at this remote location shortly after midnight (Sunday 28 July) and had been working to close down the event as soon as was safely possible. As the police operation was ongoing officers received reports that a man who had climbed on a speaker rig was injured after falling about 10ft.
Police provided first aid until paramedics arrived and the 18-year-old was air lifted to Addenbrooke's Hospital in Cambridge where his condition is described as serious.
More than 250 people had attended the event and four people have been arrested, two in relation to drug offences and a further two in connection with the incident, while sound equipment has also been seized.
Superintendent Carl Edwards said: "Norfolk Constabulary has a zero tolerance approach to unlicensed musical events. We warn people attending that they are dangerous places as they have little or no health and safety provision, as well as leading to damage and disruption to businesses and the local community.
"This incident should serve as a warning to other people considering holding or attending UMEs that these events can have potentially tragic consequences."