Tidal Surge: Homes In Norfolk To Be Evacuated
5 December 2013, 12:20 | Updated: 6 December 2013, 16:40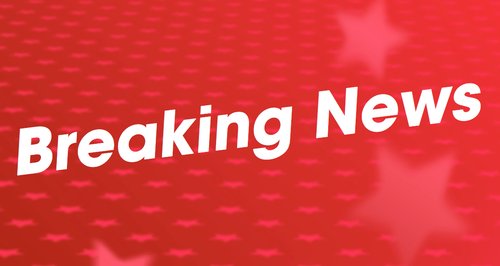 Parts of the Norfolk coast are now being evacuated ahead of expected coastal flooding tonight. 9,000 families are being asked to leave.
Residents in living coastal areas likely to be affected by flooding will start to be visited within the next few hours to be given information on evacuation plans.

This will be a 36-48 hour evacuation which covers three anticipated high tides.

Where possible people should make arrangements to stay with friends or relatives who do not live in the affected areas.

For those who cannot do this rest centres will be set up this afternoon. Further details will follow.

Areas affected include:

Properties in the South Yarmouth, North Yarmouth, Caister, Southtown and Cobholm areas of Great Yarmouth are being evacuated.

Rest centres in Great Yarmouth areas will open from 2pm and include Flegg High, Martham Primary, Caister High, Cliff Park High, Ormiston Venture Academy and Lynn Grove High.
Sandbag locations include Beach Coach Station, Pasteur Road car park (opposite Topps Tiles), Southgates Road, Quay Road, Gorleston by the toiletsand the Runham Road junction.

An additional site will open from approximately 1pm at the bottom of Beaconsfield Road (Northgate end). Please be aware sand and bags are available, people need to bring their own shovels

In Wells Pinewood Caravan Park has evacuated 22 touring vans (site manager's decision).
61 properties will be evacuated at 4pm in the East Quay, The Quay and Freeman Street areas.
The flood barrier at Wells will be closed at 5pm alongside the following roads; Polka Road, Stanley Road and Freeman Street.

A rest centre will be set up at Alderman Peel High School in Market Lane in Wells.

In Blakeney 30 properties are to be evacuated. The Blakeney Hotel has 66 people staying, they will be closing the flood door.

In Salthouse some 23 properties will be evacuated and at 5pm a road closure will be put in place on the A149 coast road.

Walcott has 52 properties to be evacuated and the coast road will be closed.

The South Quay car park in King's Lynn along the quay side will be closed from 3pm. Anyone parking their car is asked to remove it before this time.

Shepherd's Port area of Snettisham, coastal areas of Heacham and South Hunstanton have received evaucation notices. Approximately 500 homes properties in that area are affected and residents are being asked to leave for their own safety.

A rest centre has been set up at Hunstanton Community Centre in Avenue Road for those affected.

Advice includes:
Residents are reminded to take any medication and valuables they may need with them when they leave.
Members of the public are asked never to wade through any flood water, even if it is still. Drain covers can shift during flooding and pose a danger to anyone wading through the area.
Members of the public are asked to stay away from flooding areas, particularly riversides and seaside areas.
Road closures will be in place for public safety and pedestrians are also strongly advised to avoid these areas.

Indications are that high tides are likely to start in King's Lynn at around 7pm today (Thursday 5 December 2013) before affecting the other mentioned areas. However, it is crucial areas of high population are evacuated where possible.

Norfolk's Deputy Chief Constable Charlie Hall, who is leading the multi-agency response, said: "Anyone living in a high risk area as identified by the Environment Agency will be asked to evacuate.
"This is to ensure the safety of everyone involved and for the evacuation to be conducted in a planned and organised manner.
"We would like to reassure residents that Norfolk has tried and tested flood response plans which are being put in place, in line with Environment Agency advice."

Police are wanting to reassure property owners that they will receive a personal visit from a police officer or member of police staff should they be required to evacuate.

It is anticipated disruption is likely to last for 36 hours and local communities will be kept updated throughout.

Emergency services and all local authorities continue to work with the Environment Agency to put well-rehearsed contingency plans in place.

The public should be on the alert for any further warnings from the Environment Agency.
People in affected locations should call the Environment Agency's Floodline on 0845 988 1188 for further information.