Blaze At Disused Pub In Northampton
4 June 2014, 05:54 | Updated: 4 June 2014, 06:24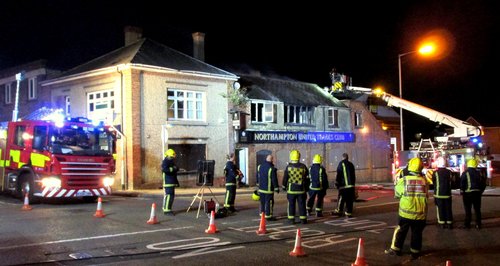 Firefighters have been tackling a huge blaze overnight at a disused pub in Northampton.
Investigations will begin this morning into what caused a huge fire at a disused pub in Northampton.
Overnight crews have been tackling the blaze at the United Trades Club in Balmoral Road.
It's after the fire service received numerous 999 calls from the public just after 8:30pm, who saw flames coming from the building.

Firefighters searched the property and found no one was inside.
Three pumps were used at the height of the blaze and crews have been damping down the site overnight.
Specialist Fire Investigation Officers will go back to the site this morning to investigate how the fire was started.