BREAKING: Dunham's Will Be Extradited To US Today
21 May 2014, 09:17 | Updated: 21 May 2014, 09:53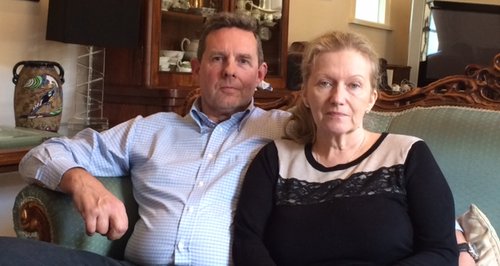 Lawyers for Paul and Sandra Dunham say they will be extradited to the US today to face fraud charges there.
The couple, both 58, from Northampton are currently being held in separate prisons in London, after they took a suspected overdose the day they were due to be flown out of the country on May 15.
Mr Dunham being held in Wandsworth prison and Mrs Dunham in Holloway.
They were both remanded in custody at Westminster Magistrates' Court on Friday after Senior District Judge Howard Riddle concluded they had taken the drugs deliberately to avoid or delay their extradition to face fraud charges.
Kaim Todner solicitors have confirmed the couple are set to be extradited to Maryland today.
The charges they face
The Dunham's lost a High Court battle last month to block their extradition to Maryland after a request by the US Department of Justice.
Mr Dunham who was chief executive and president of Pace, a US company manufacturing soldering irons for the electronics industry, was indicted on 13 counts of fraud and money-laundering by a grand jury in Greenbelt, Maryland, in December 2011.
Mrs Dunham is accused of eight counts of fraud for allegedly aiding and abetting him.
The couple "vehemently reject'' allegations relating to expenses claims while working in the US.
Statement from Dunham's solicitors
Kaim Todner Solicitors, Karen Todner has released this statement:
I believe Mr and Mrs Dunham will be extradited to America later today. Mr and Mrs Dunham are a hard working couple from Northamptonshire who strenuously deny the allegations against them. Nevertheless this country is forcibly sending them to America to face trial in a justice system where plea agreements are effectively forced upon people.

I understand David Cameron has recently stated that the Abu Hamza conviction shows that we ought to be extraditing people to America with greater expedition. What in fact this case shows is that Mr Abu Hamza should have stood trial in the United Kingdom and faced British justice.

How many people like Mr and Mrs Dunham have to be extradited before this Government will uphold the promises they made whilst in opposition to change this treaty with America?