Women's Cycling Tour Speeds Through Northamptonshire
7 May 2014, 12:39 | Updated: 7 May 2014, 12:56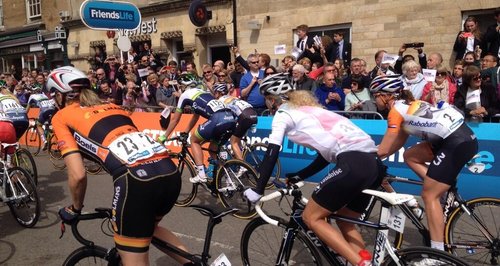 Stage One of The Women's Tour cycle has set off from Oundle in Northamptonshire.
Spectators lined the streets of the town for the start of the first day's racing.
The first stage of the inaugural race ends in Northampton.
The world's top female riders are competing, including Hertfordshire's London 2012 medalist Laura Trott and Towcester's Hannah Barnes.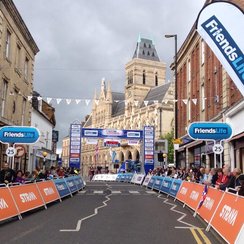 Stage two tomorrow runs from Hinkley to Bedford.
Stage three on Friday runs from Felixstowe to Clacton.
Stage four on Saturday starts Cheshunt to Welwyn Garden City.
Stage five on Sunday runs from Harwich to Bury St Edmunds.
Laura Trott's [pictured - below] role is likely to be a team one, working for Giorgia Bronzini and Linda Villumsen.
Race organisers will hope the double Olympic champion will be involved until at least Saturday's start in her hometown of Cheshunt, where she is scheduled to open the sports centre bearing her name and ride out ahead of the peloton alongside her elder sister.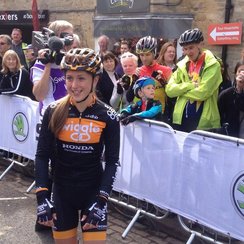 Whether Laura Trott completes the race or not, Vos' presence ensures a sprinkling of stardust.
Vos, a multiple world and Olympic champion across a range of formats, said: "When I heard about the Women's Tour of course I wanted to participate.
It's big.
This year, 2014, I feel we're getting a change.
Women's cycling gets more and more attention with La Course (in Paris on the final day of the Tour de France) and this race.
After London I still have good memories of that race, with big crowds and all the people were so enthusiastic about cycling.
I definitely wanted to come back here and race.''