Daventry: New Town Centre Vision
24 November 2013, 06:19
Plans to transform Daventry town centre with a new shopping centre has been given the green light.
The new-look centre of town is set to include new shops, library, cinema, supermarket and petrol station.
It's after a planning application for Mulberry Place, a 65,000 sq ft retail development was approved by Daventry District Council's Planning Committee.
The committee also gave the go-ahead for a new supermarket, petrol station and additional retail units with parking, to be built to the west of Eastern Way, which includes the old Gas Works site and the Ashby Road roundabout. The application was approved subject to consideration by the Secretary of State.
The applications for the two developments, known as Sites 1 & 5 in the Daventry Town Centre Vision proposals, were submitted by the Council's development partner, Henry Boot Developments Limited, following public consultations held last year.
The new library that will be built on the Chapel Lane car park site will be larger than the current library and include a small outside amphitheatre, registry office and ceremonies room. There are also plans within the Mulberry Place scheme for replacement car parking, which exceeds the current car parking spaces in the area.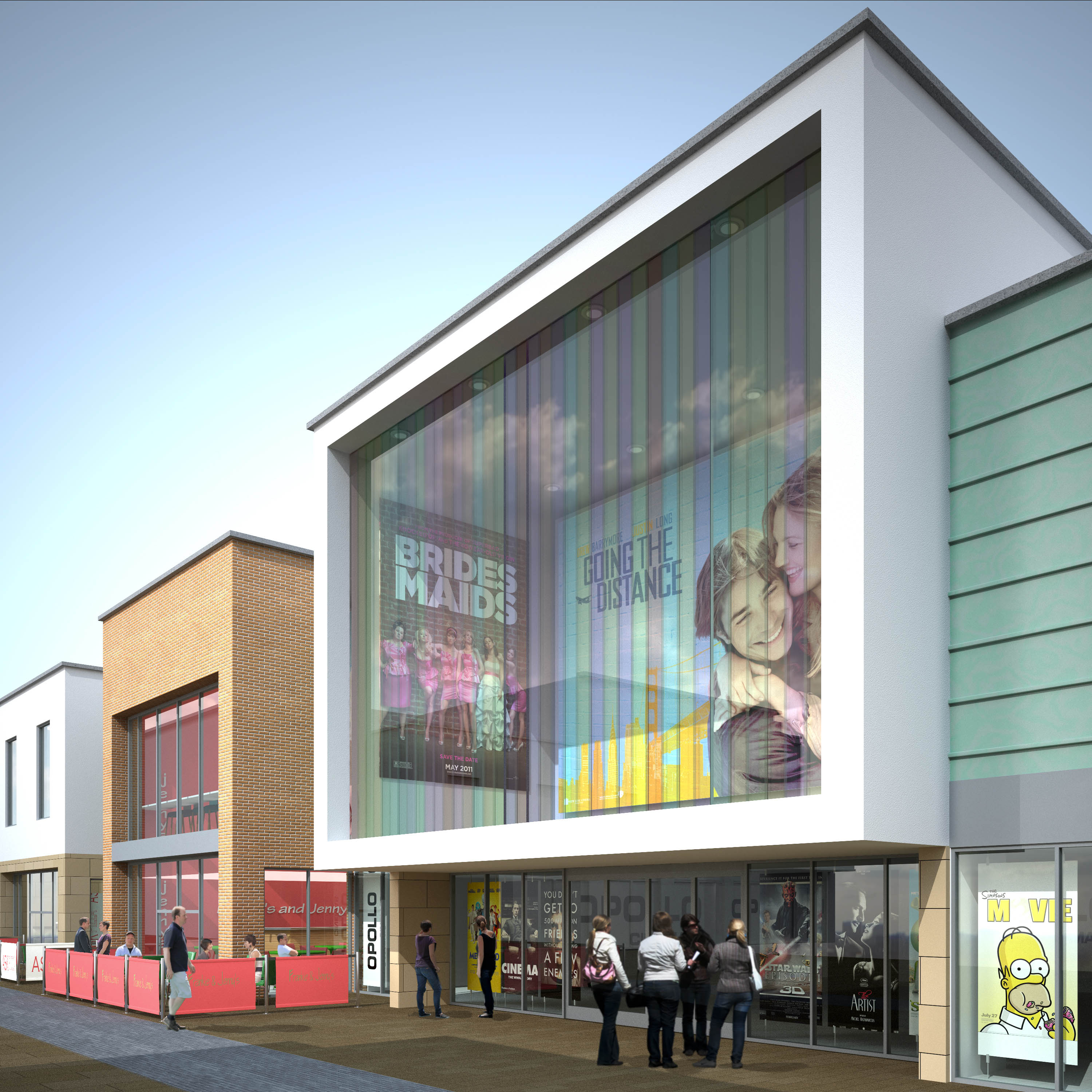 Councillor Chris Over, Daventry District Council's Economic, Regeneration and Employment Portfolio Holder told Heart: "It is good news that, after careful consideration by the Planning Committee, these two developments now have the consent they need to move forward.
They will provide the local community with a modern new library and enhance the town's retail and leisure offer with a new shopping centre, cinema and supermarket, strengthening the existing amenities and businesses by helping to attract further investment into Daventry."