School Evacuated After Chemical Incident
3 February 2014, 17:49 | Updated: 3 February 2014, 18:07
Students evacuated from a Northampton school after a suspected chemical incident in the swimming pool
Northants Police have told Heart they are dealing with an incident at the Greenfields School, Prentice Court, Northampton.
Emergency services received a call at 9.30am today and the Northamptonshire Fire Service and the East Midlands Ambulance Service are also in attendance.
Speaking to Heart - Northants Police say the incident relates to the swimming pool water and as a precaution, the school has been evacuated.
There have been no injuries and we're told there is no danger to people in the surrounding area.
UPDATE 1252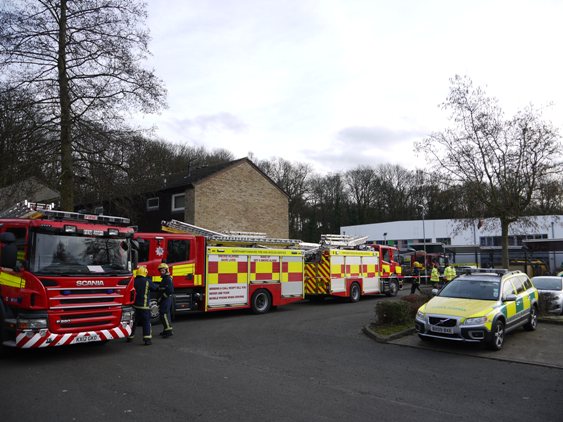 East Midlands Ambulance Service (EMAS) have told Heart: "We received a call at 09:23 to an incident at Greenfields School, Prentice Court - involving reports of a chemical leak at the school's swimming pool.
We currently have a wide range of resources including our specialist Hazardous Area Response Team (HART), rapid response paramedics and ambulances on scene providing appropriate care and treatment to staff and children who may have been affected by the incident."
UPDATE 1328
EMAS say two members of staff have been taken to hospital with breathing problems following this morning's chemical leak at the school.
UPDATE 1430
Terry Hollowell, School Business manager has told Heart around 80 children were in the school at the time of the incident - and "at no point were they near the chemicals or were in any danger. We immediately evacuated the building and the children were safe.
The two members of staff were taken to hospital to be looked after by medics after the leakage. We've never had anything like this happen before.
The emergency services were fantastic, they have helped us and the school I can't praise them enough."