Our Interview With Kate
31 July 2013, 05:55 | Updated: 31 July 2013, 06:11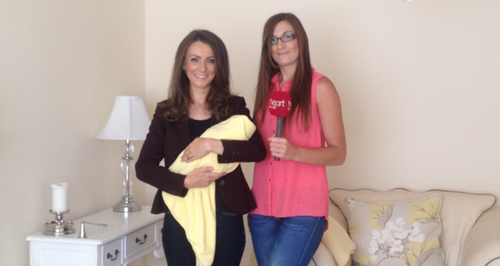 Duchess of Cambridge lookalike Heidi Agan has been telling Heart she's been in big demand since Kate gave birth to Prince George.
The mum of two from Corby has been working as a Kate lookalike for some time, and over the past seven months has been wearing prosthetic bumps to look the part during the real Kate's pregnancy.
She's now had to find a baby, so that 'Prince George' can accompany her to engagements.
"I've been stealing my daughter's doll a lot to take with me, if someone wants Prince George to come along, but I'm sure in time, as facial features develop and hair colour becomes more predominant, there will be a lookalike baby down the line," she said.
Heidi also says being a lookalike is a serious business, and there's a lot of skills you have to master.
"I was with my Prince William lookalike not long ago and we had to practice handing the baby to each other and things like that. Those little details make you stand out from everybody else."
Pictured: Heidi with Heart's Amy Woodfield