Princess Anne Visits Kettering Hospital
2 July 2013, 16:00 | Updated: 2 July 2013, 17:45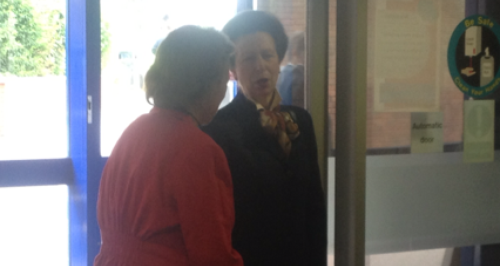 The Princess Royal has been to visit the Occupational Therapy department at Kettering General Hospital.
Princess Anne is a patron of the Collage of Occupational Therapists as was asked to come to Northamptonshire to launch their new five year strategy.
Melanie Paragreen is Head of Therapies at the hospital, Heart asked her what Her Royal Highness was like:
"She was fantastic, hugely knowledgeable, very caring, very motivated and very thoughtful she spent a lot of time with every individual really understanding their unique contribution"
Melanie says the was very complimentary of the work they do:
"I think to have that recognition of such a high level personally makes me hugely proud but also for our team I think gives us an enormous reinforcement about the quality of services we provide"