Racist Tweeter Sentenced
5 July 2013, 12:39 | Updated: 5 July 2013, 12:51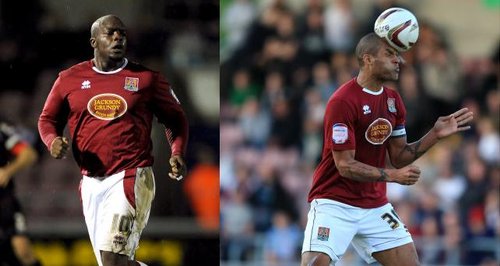 A man who sent racist Tweets to two former Northampton town footballers has been ordered to pay £500 compensation.
Ben Townsend from Cheltenham targeted striker Adebayo Akinfenwa and defender Clarke Carlisle (pictured) after the Cobblers beat Cheltenham Town in their League Two Play Off Semi Final in May 2013.
The 25 year old pleaded guilty at a court hearing in June 2013 to two counts of sending an offensive message by a public communications network.
Carlisle, who has also been the chairman of the Professional Footballers' Association (the football players' union), has since announced his retirement from football. Akinfenwa has left Northampton Town.
Speaking exclusively to Heart, Carlisle said: "It's so upsetting that now, in 2013, someone will still have these thoughts and not only will they have these thoughts but they will then put them down in print and send them directly to my phone, to my face.
"Not only do I have to read this, but members of my family have to read this and it's the legacy that I'm leaving for my children.
"I don't want my children to have to live in a society where they're conscious of the colour of their skin or their cultural or ethnic background. It's utterly ludicrous."
He hopes the sentence handed down sends out a strong message to users of social media.
"I think it's really really important that the message gets out to the population that social networking is not a faceless platform," he said.
"There are humans at both end of your publication and you cannot just abuse or discriminate with impunity."