Serious Case Review: Khloe Abrams
26 February 2014, 16:00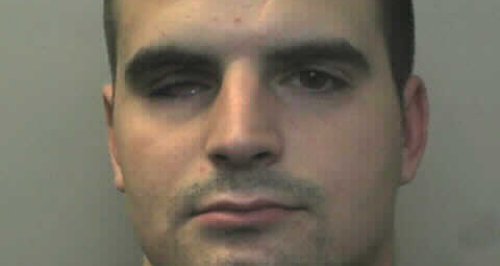 A serious case review has found that opportunities were missed by medical professionals that could have prevented the death of a 19 month old girl.
Khloe Abrams father Liam Culverhouse, from Northamptonshire, pleaded guilty to causing her death and in January this year he was jailed for six years.
In May 2011 Khloe was attacked by Culverhouse aged just 7 weeks old.
The family GP was called by one of the parents who said the little girl was 'un-rousable' and 'very cold to touch'.
They were advised to call 999 but 15 minutes later they arrived at Northampton General Hospital where the child was found to be unresponsive and in respiratory arrest.
An examination found the injuries she had received were non-accidental and Culverhouse was arrested later that evening.
Khloe spent the remainder of her life very ill as a result of the attack and died in November 2012.
Culverhouse has been described as violent a troubled man however it's thought this was made worse during his time in the army where he sustained physical and phycological injuries.
He had another child with Khloe's mother and on two occasions he told doctors employed by the army that he was likely to harm this child if they were left alone together.
This informations was not passed on to Children Social Care or the Army Welfare Services.
Kevin Crompton from the Chair of the Local Safeguarding of Children Board told Heart:
"Had that information been shared it probably would have resulted in an initial assessment and possibly and child protection plan but nobody could say with a 100% certainty that would have changed events.
"What it would have done is triggered support around the family at the child protection level so we do conclude that its possible that Khloe's death could have been preventably had those actions be taken."
Mr Crompton has since made recommendations to the MOD to make sure this doesn't happen again and he's confident they have been taken onboard.
The MOD have issued Heart with a statement- Director General Army Medical Services, Major General Ewan Carmichael, said:
"This was a tragic case and our thoughts are with the family at this difficult time.
"We take the safeguarding of children seriously and despite having procedures in place, we could have done more to help protect the soldier's family.
"We have since taken a number of steps to improve information sharing between Army units, the Army Welfare Service, Defence Medical Services and with their equivalent civilian organisations.
"We will now consider all of the recommendations of the Serious Case Review to ensure our procedures are as robust as possible."
What was made clear in the Serious Case Review is that Culverhouse and Khloe's mother had an on/off relationship.
Culverhouse told army officials he was a single soldier and he was not registered as having any dependants.
Khloe's mother had also not informed health professionals such as midwifes that Khloe's father was involved.
Mr Crompton says this is becoming a frequent problem and wants to encourage more people to be 'curious' and ask more questions about the father.
It's also thought that Khloe sustained some injuries before this attack but they were not picked up during a routine health visit.
Mr Crompton says he's been reassured that the injuries would not have been visible however he's calling for more training and education to be offered to health visitors to help them spot abuse that isn't necessarily visible.