Solway Foods Confirm Closure
24 March 2014, 15:10 | Updated: 24 March 2014, 15:12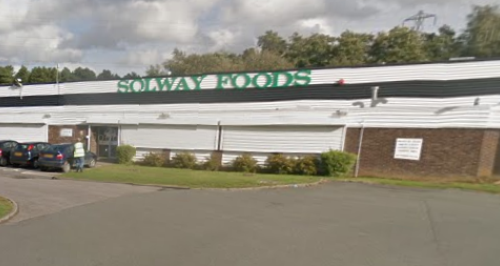 Solway Foods who employ 930 people in Corby have confirmed they're closing
The salad and sandwich making company that was set up 1988 have said in a statement:
"It is with much regret that we can confirm that, following a 45 day consultation period, we are closing our Solway Foods site in Corby.
"During consultation we have fully explored all the options available to us. Sadly, the fact remains that the site is no longer viable.
"Our priority now is to minimise the number of compulsory redundancies through voluntary redundancies or, where appropriate, redeployment elsewhere in the Group.
"Along with the Task Force we will also help to find alternative employment outside the company. A number of other local employers are liasing with the Task Force to help meet their own recruitment needs.
"Solway Foods would like to thank everyone involved with the Corby Task Force for their help during this difficult time, which has been invaluable.
"We will now work with our colleagues and customers to implement a phased closure. By April 5th phase one is expected to be complete. Phase 2 and site closure is expected to be complete by late summer."