Stalker Jailed
21 August 2013, 11:33 | Updated: 21 August 2013, 11:41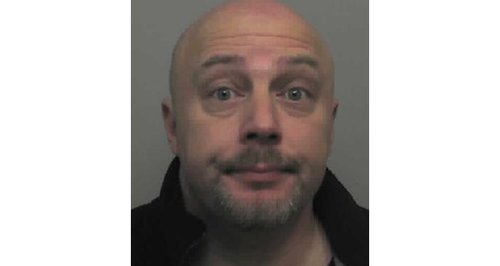 A graphic designer from Northampton who stalked and harrassed an ex-partner has been jailed for five months.
Police searches discovered a 14 inch machete knife in Lee Childs' car when he was arrested in December 2012.
The graphic designer from Thomas Chapman Grove in Cotton End (pictured) has also been handed a five year restraining order.
Childs was arrested after officers from the Metropolitan Police and Northamptonshire Police jointly carried out search warrants at his business premises in Northampton and his home address. They did this after receiving allegations of harassment from his ex-partner.
The victim, a professional business woman, contacted police in Harrow after discovering that malicious business cards had been printed in her name showing her home address, phone number and photograph, advertising adult massage services and late night visits to her home address.
These cards were posted through neighbour's doors and placed in phone boxes near her home.
Police say this was particularly worrying for the victim as she was receiving unnerving calls of an adult nature and visits to her home, day and night from unknown men.
These cards were also sent to the headmistress of the school her children attended with an accompanying letter saying that they had been found attached to trees near the school. Childs was convicted of producing and distributing these offensive cards.

Childs also sent emails and tried to contact the victim through various social networking sites, despite being asked not to, after she ended their two-year relationship in July 2012.
He also set up fake profiles on social networking sites using fictitious names in an attempt to contact her and also to contacting the Inland Revenue to report concerns regarding her company's tax payments.
Childs also made a malicious report to the NSPCC saying that the victim was a drug user, drank heavily, was unfit to be a mother and that she had gone on holiday leaving her three children home alone. Police say no arrests or charges have been brought against anyone for these vindictive allegations as they were completely untrue.

Detective Constable Janine Stevenson of the Harrow Police Community Safety Unit, who led the investigation, said: "This calculated and extremely vindictive campaign of harassment invented by Childs was relentless. The victim and her young children were all subjected to many months of worry and fearing for their personal safety. I am very pleased to see that justice has now been done and will hopefully be a deterrent to anybody else who decides to embark on this type of spiteful behaviour.

"In addition, I would like to pass on my thanks to Northamptonshire Police for all of their assistance in this case."

If you are currently being affected by harassment or stalking, you can contact The National Stalking Helpline for guidance and information on 0808 802 0300 or call police on 101.