Theatre Refunds
16 July 2013, 10:55 | Updated: 16 July 2013, 12:07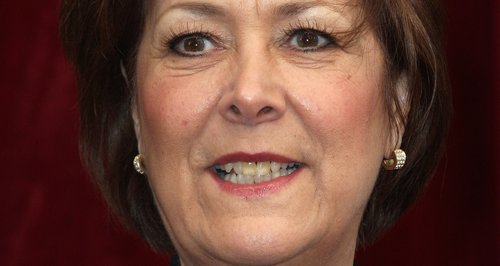 Actress and TV presenter Lynda Bellingham has been diagnosed with cancer.
The 65 year old, who shot to fame in the 1980s TV adverts for Oxo, has pulled out of a theatre tour so she can have treatment.
Further details of her condition has not been made public.
The tour of 'A Passionate Woman' would have seen Lynda perform at Northampton's Derngate Theatre in March 2014. The Royal and Derngate are now contacting people who have booked tickets to arrange refunds.
The co-producers of the play say due to medical treatment it would not be possible for Lynda to commit to a national tour at this time.
She is expected though to return to the production later in 2014.
Lynda said: "I'm devastated not to be able to honour my commitments to the play this year, but having toured many times before, I'm aware of the sheer stamina needed, and I need to prioritise my recovery. That said, nothing's going to stop me coming back next year, and I can't wait to be 'a passionate woman'."
Daniel Evans, Artistic Director of Sheffield Theatres, added, "A Passionate Woman is an extraordinary play about an extraordinary woman, and that woman is Lynda Bellingham. She is the heart of this production, and it's inconceivable that we would do it without her. Our priority is to Lynda and her health, and we look forward to welcoming her back soon."
The Royal and Derngate have told Heart that their "thoughts and best wishes are of course with Lynda at this difficult time."