Chester Man Convicted Of Kidnap and Rape
10 January 2014, 17:46 | Updated: 10 January 2014, 18:07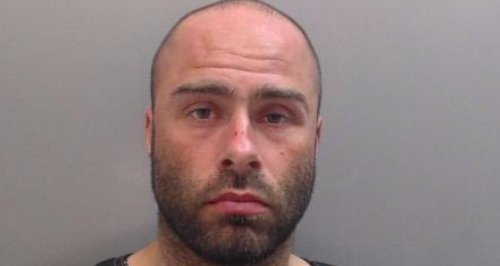 Peter Watton told to expect substantial custodial sentence after holding woman for 9 hours
Peter Watton, 37, stood and shook his head as the foreman of the jury found him guilty of eight counts of rape, two of assault by penetration, one of false imprisonment and another of being in possession of a blade.
During the week long trial a jury at Chester Crown Court has heard how the 37 year old, who had only been released on licence from prison to days earlier after being found guilty of kidnap, pushed his victim into trees as she ran down Duke's Drive with her dog in the rain.
She was then subjected to a nine hour ordeal in the 14th of June 2013, being repeatedly assaulted until she finally spotted a moment when she could finally run, what she thought was for her life.
After being taken the three different locations, she tried to build a bond with her attacker, trying to keep him calm so he wouldn't use the knife he said he had in his bag. Just before midnight, cold, frozen, she managed to run away from Watton, stopping to the first house she could find with lights on, and calling the police.
The victim made this statement: "This has been the worst 6 months of my life, I am constantly battling the memory of this incident and have and will receive specialised care due to this.
"I never anticipated that I would ever be a victim of rape and kidnap but I do feel fortunate in that I have had the support of my partner, close family members and the police.
"I will now try and move forward with my life to the best of my ability."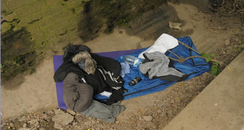 Peter Watton fled from police who were waiting for him, going on the run for five days. He lived in make shift encampments along railway lines in North East Wales. He was caught after a Special Constable spotted him from a Chester to Wrexham train, he got the train to stop and he gave chase. He was later arrested walking on the A483 near Rossett.
In court, Watton, who has already served time for attempting to kidnapping a woman in 1999, said that all of the sexual contact had been consensual and he had not forced the woman, something which was not believed by the jury.
Cheshire Police Detective Inspector Simon Lonsdale said: "The bravery of the victim is extraordinary.
"I am humbled by her courage and determination which has enabled us to return a very dangerous man back to prison for a long time.
"Watton put the victim through a terrifying ordeal lasting several hours and had the audacity to claim the contact was consensual. Consequently the victim had to attend court and give evidence at the trial.
"Thankfully the jury saw through his lies and deceit and he will stay behind bars where he belongs.
"This case will obviously be very concerning to people, particularly in the Chester area, but I just want to stress that horrendous as it is, thankfully incidents like this are extremely rare for Cheshire as a whole.
"I would like to reassure the public that as they can see from the outcome of this case, when they do occur they are dealt with very seriously and swiftly to ensure dangerous men like Watton are removed from the streets and put behind bars where they belong."
The Recorder of Chester Judge Elgan Edwards awarded the Special Constable, Noel Perry, with a Crown Court Commendation because of his actions.
Watton, of Henley Road, Lache, Chester has been told to expect a substantial custodial term when he is sentenced in three weeks time.