James Bulger Killer To Be Released
Jon Venables, one of the child killers of Liverpool toddler James Bulger, has been granted parole.
Venables, now in his 30s, had his parole revoked in 2010 and was jailed for two years after admitting downloading and distributing indecent images of children.
Earlier this year James's mother, Denise Fergus, and father, Ralph Bulger, both addressed Venables' parole hearing and pushed for him to remain in prison.
Speaking on her official Twitter page, Mrs Fergus said today: "Just don't believe what I've got 2 go through. AGAIN.''
Shortly afterwards she posted: "Venables is getting released.''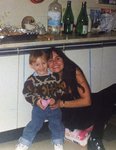 James was just two years old when he was killed by Robert Thompson and Jon Venables - then both aged just 10 - in Bootle in February 1993.
Both have been granted anonymity for life.
A spokesman for the Parole Board said they could not comment on individual cases but confirmed that a decision had been made.
A Ministry of Justice spokesman said: "The re-release of life-licensed offenders is directed by the independent Parole Board once they are satisfied they can be safely managed in the community.
"Their life licence lasts for the rest of their lives, and they may be recalled to prison at any time for breaching their licence conditions. Additionally, they will be subject to strict controls and restrictions for as long as their risk requires them.''
A spokesman for the Parole Board said: "We've had confirmation that all parties have been told and we can confirm that it was a release decision. He will be released.''
In a statement issued, Denise Fergus said: "I am disturbed that they have handed us this information on the dot of five-o'clock in the afternoon. I got a call from the Probation Service, but they only told me that the parole has been approved and that preparations are being made for his release. I have not been told what conditions they are going to impose and even whether he will still be banned from entering the county of Merseyside.
"I've been fighting for justice for James for twenty years now and I will continue to do so."