Liverpool John Moores University Training with Virtual Patients and 'Live' Births
5 December 2013, 05:00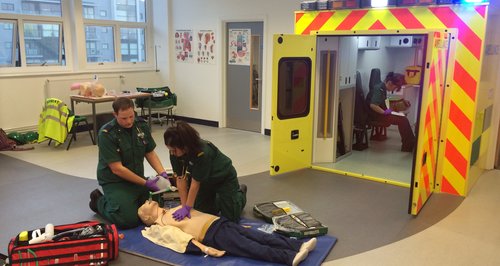 The university have invested £1.6m into the new Health Practice Suites
It's all about following the patient journey; being called to patient in their house, being put into an ambulance, being treated in A&E before then going onto a ward.
Special mannequins which talk, change colour and can be given injections and intravenous lines are used in each area which look and feel like they would in real life.
An ambulance, complete with flashing lights and all the medical equipment is used for paramedic students to train. Ella Bennett is one of them: "These situations are things that we haven't necessarily come across before so this is the most, before going on practice, that we have done."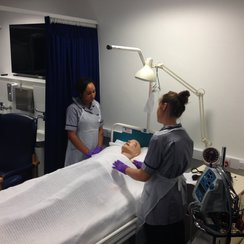 John Ambrose, Programme Manager for Paramedic, Midwifery and Health & Social Care commented: "The simulation of a service user's journey, from the home environment through to rehabilitation is a key benefit of the new Clinical Practice Suites.
"Whether the service user is collapsed at home, in the street or in the ambulance, we are able to recreate the journey towards accident and emergency and bring to life a realistic ward."
All the rooms are connected to video cameras where lecturers can monitor and adapt situations, students also then take away a video portfolio of their work.