Wrexham Rower Tom James nearly missed London 2012
6 June 2013, 05:00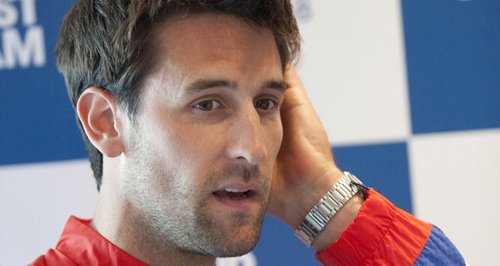 The double gold medalist nearly missed his home games where be picked up his second medal, after being diagnosed with a heart condition.
The 29 year old from Coedpoeth has been telling Heart that at the height of his training, he started to feel fatigued after just minutes of exercise.
"I just thought I was a bit ill, other people think they're a bit ill or a bit unfit, but it's actually Atrial Fibrilation" the rower told Heart.
The condition causes an irregular heart beat and is something which new research suggests affects 1 in 4 people in the UK, but 62% of people don't know what it is.
Tom, who went to the King's School in Chester, said: "Walking around normally I felt generally ok, it wasn't until I did any slight exertion like walking up the stairs or something more energetic that, in hindsight my heart was doing something very strange."
Doctors found Tom had AF, causing his heart to beat erratically. He had just two weeks to get treated and be passed fit to stand a chance of being selected for the Team GB for London 2012. He went on to pick up his second Gold medal in the coxless four.