Where Do Babies Come From?
It's the question that causes fear amongst parents across the North West... "mummy, where do babies come from?".
We got chatting about it after Lorna had an awkward moment when she was out with her friend for a coffee... listen to what happened:



You were sharing the ways you explain 'getting pregnant' to your little ones - these are brilliant:

Angela: My daughter is 5 and has asked the baby question. I've told her you get a special tablet off the doctor and then a baby grows in your tummy... and fully grown it comes out of your belly button. She seemed happy with that explanation!

Anon: My wife tells our kids she takes a baby pill which she buys from eBay!

Gemma: My son Jackson asked if we could go to Asda & buy him a brother cos he doesn't like his sister! I told him babies had to grow in mummy's tummy! His reply was it's ok I can fight it out of your belly button!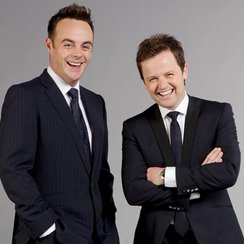 Tomorrow, make sure you're listening at 8... everybody's favourite Ant and Dec are on the show!

We'll be finding out all about their Takeaway On Tour show which is coming to the Phones4U Arena and the Liverpool Echo Arena.

Joel & Lorna x