Bourne: Second Paralympic Medal For Etherington
10 March 2014, 14:18 | Updated: 10 March 2014, 14:30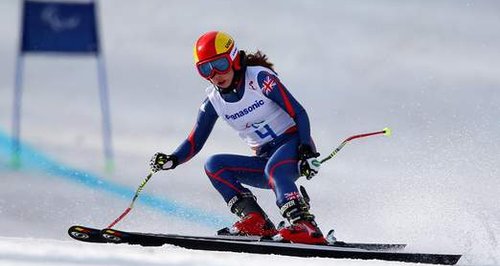 Bourne Paralympian Jade Etherington has secured her second medal at the Winter Paraympics.
Jade, along with guide Caroline Powell, took third place and bronze in the women's Super-G Skiing in Sochi.
It's to add to the silver medal they secured in the downhill race.
Jade, who is visually impaired, attended The Deepings School near Peterborough as a child, and her family home is in nearby Bourne.
They came home behind compatriots Kelly Gallagher and guide Charlotte Evans, who finished the Super-G event in first place and secured Team GB's first ever Winter Paralympics gold.
Etherington's and Powell's run was the first time they had finished a Super-G race together, but they were critical of the performance, with Etherington hitting a gate on the way down.
"I think after all the mistakes that I made we're really happy to finish and get that bronze position,'' said Etherington, who punched the air as she crossed the line.
"Hitting the gate was a massive mistake.
I don't even know what happened, I maybe lost concentration and went into the gate.
I thought I was going to crash.
Caroline was telling me to be strong and we finished.
I was just so happy I saved that mistake.''
Prime Minister David Cameron tweeted his congratulations to both Etherington and Gallagher.