Doddington: Peacock Takes World Title
24 July 2013, 05:51 | Updated: 24 July 2013, 06:10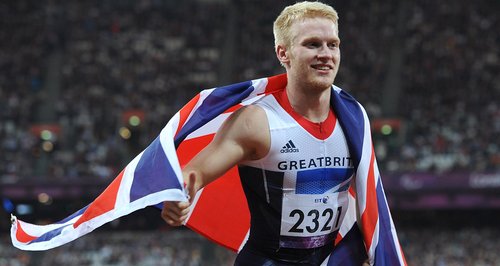 Cambridgeshire's Jonnie Peacock is now the Paralympic and world champion.
Jonnie, from Doddington near March, has added a world title to the gold medal he won at London 2012.
He won gold in one of the feature events at the International Paralympic Committee Athletics World Championships in Lyon last night (Tuesday).
He came home first in the T44 100 metre sprint.
He saw off the challenge of Richard Browne Jr, the man who had previously taken his wold record off him.
There was just 0.02seconds between them today, with Peacock dipping at the line just ahead of his American rival, hanging on after a stumbling start and recording a time of 10.99secs.
Jonnie told More4: "I relaxed a little bit and managed to cross the line first, but I shouldn't have won like that, I'm the luckiest guy in the world.
My start is my problem in races in all honesty.
I'm nailing them in training, but I managed to clear my head to get through to the end of the line.
It was completely my fault.''