Peterborough: Fan Collapses During Match
6 February 2014, 06:15 | Updated: 6 February 2014, 12:40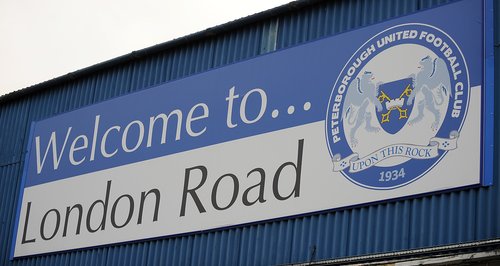 Last night's Peterborough United football match against Swindon was stopped for around 15 minutes, after a supporter collapsed.
The match was suspended in the 88th minute.

Players were led off the pitch, while the fan was carried off on a stretcher.

After a brief delay, the teams continued the game in a subdued atmosphere.

There was no further addition to the scoring, amid concerns for the health of the supporter.

However, Peterborough manager Darren Ferguson gave a positive update on the supporter's condition after the match.

He told Sky Sports News: `"It looks like the gentleman is going to be okay. It looks like he's recovered.

"He had CPR (cardiopulmonary resuscitation).
The most important thing is the man's fine.
When life's at stake football is irrelevant.''

The fan was taken to hospital, where his condition improved.
Bob Symns, Peterborough United's Chief Executive told Heart "It was a really strange feeling.
There was an understanding that somebody was in distress, and it just went very quiet.
There was an almost reverential respect for what was going on, it was very strange, and quite moving actually."
Messages of support flooded in on twitter overnight, including one from Niall Horan from One Direction.
He said, "Prayers goin out for the Peterborough fan tonight! Hope he makes a full recovery".
Duty Operations Manager Graham Wise was one of the East of England Ambulance Service NHS Trust (EEAST) crews at the match who rushed into action the moment the alarm was raised.
He said: "We were alerted to the patient just a few minutes before the end of the game.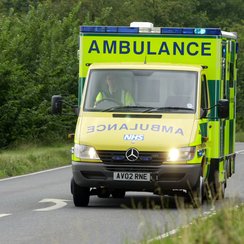 He was clearly in cardiac arrest but using advanced life support interventions, we were able to get a pulse back and the patient was taken to Peterborough City Hospital in a life-threatening condition for further care.
I have attended more Posh matches than I can count in my career and this is only the 2nd or 3rd time I've needed to attend to someone in cardiac arrest.
It was a very tense situation and understandably upsetting for those around him, and I'd like to praise the supporters who helped raise the alarm and ensure we could get to him as quickly as possible."
Cambridgeshire Assistant General Manager Phil Parr was watching the drama unfold on television. He said: "The gravity of the situation was very clear as the players stopped the game and the commentators were effectively speechless; the crowd fell silent whilst our team attended to this gentleman in front of national TV cameras, a huge crowd and the teams who were only yards away.
We'd like to thank all of the people that came to the man's aid from the fans to the stewards and we hope he goes on to make a good recovery."