Fenland: Dawn Raids Target Exploitation
15 October 2013, 06:21 | Updated: 15 October 2013, 11:32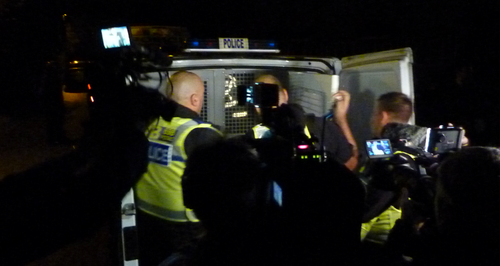 Nine people have been arrested during early morning raids targeting illegal gang masters in rural Cambridgeshire.
Two recruitment agencies have also had their licenses suspended as part of a day of action against the exploitation of workers in Wisbech, Fenland.
Seven men and two women were arrested on suspicion of conspiracy to defraud.
They were: three men, all aged 44 and from March, a 26-year-old man from Wisbech, a 27-year-old man from Wisbech, a 27-year-old woman from Wisbech, a 27-year-old man from Wisbech, and a 36-year-old woman from Wisbech.
A 22-year-old woman from Wisbech was also arrested on suspicion of possessing a firearm, namely a pepper spray, and was taken into custody at King's Lynn Police Station.
The police and the Gangmasters Licensing Authority (GLA) led operation began at about 4am and also involved the National Crime Agency (NCA), Fenland District Council, the Home Office and the Vehicle and Operator Services Agency (VOSA).

In total about 300 police and partner agency officers and staff were involved.

It saw raids and arrests at eight properties in Wisbech, March and King's Lynn.

The police and GLA also attended the premises of March-based recruitment agencies Roberto Mac Ltd, and Slender Contracting Ltd, whose licences were suspended this morning with immediate effect.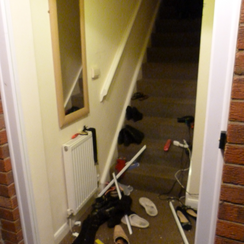 Licence suspensions are only issued by the GLA in cases where there is serious risk of ongoing exploitation should the company be allowed to continue trading.

The people arrested have all been taken to March Police Station.

The day of action is part of Operation Endeavour, an on-going joint police and GLA inquiry into the exploitation of migrant workers in the Wisbech area, mainly from Lithuania and Latvia, which has been running for four months.

It was launched as a result of Operation Pheasant, a joint-agency campaign to tackle homes of multiple occupancy and poor living standards which started in November last year.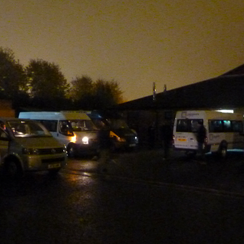 Fenland Commander, Chief Inspector Mike Winters said: "We are committed to working with the GLA and other partner agencies to tackle the exploitation of workers in the Fenland area and we are targeting those who gain from others' suffering.

Victims are promised a better life in the UK with well-paid work but often end up in over-crowded accommodation and immediately placed in debt to a gang master who controls their affairs.

They are paid wages well below the legal minimum for extremely long hours and their pay is often taken to service debt on their accommodation.

Exploitation also has significant knock-on effects, particularly when work dries up, including street drinking, homelessness, anti-social behaviour and shoplifting.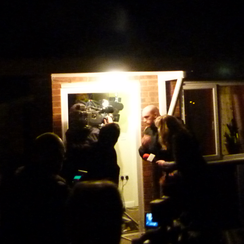 Victims are often too frightened to come forward and reluctant to seek help from authorities.
However, I would urge anyone who feels they are being exploited or has any concerns about individual workers to contact police."

GLA Chief Executive Paul Broadbent said: "The operation today was the culmination of months of collaborative investigative work by both the GLA and the police into the suspected exploitation of dozens of workers.

"By being able to draw on the Cambridgeshire force's expertise and resources and the skills and knowledge of the other partner agencies involved, we have been able to disrupt what we suspect to be a sophisticated criminal operation.

The exploitation of vulnerable people for financial gain was one of the primary reasons the GLA was formed and it remains the cornerstone of what we do to this day.

Collectively we will continue to create a hostile environment for perpetrators who persist in committing crime to benefit from some of the most vulnerable people in our society."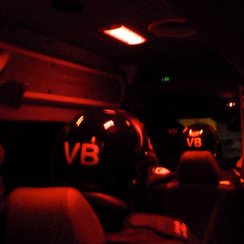 Councillor David Oliver, portfolio holder for community safety, cohesion, licensing and Wisbech affairs at Fenland District Council, said: "Today's action underlines our collective determination to do everything in our power to tackle the problems facing migrant workers.
It builds on what we have already achieved over the past year through Operation Pheasant and sends out a powerful message about our strong commitment to continuing that work.

As part of our plans to take it forward we have recently submitted a bid to the Tackling Rogue Landlords Fund, set up by the Government in the summer to help local councils counter the exploitation of all vulnerable tenants."

Liam Vernon, head of the NCA's UK Human Trafficking Centre, said: "This operation demonstrates the NCA's commitment to working with partners in order to pursue individuals suspected of engaging in offences akin to modern day slavery.

Labour exploitation is not widely understood as a human trafficking problem but it is a significant one.
Last year the centre identified over 500 cases in the UK, a significant majority of which involved men from countries such as Lithuania, Poland and Romania.

Victims are generally deceived as to the type of work they'll be doing, the conditions and pay. When they arrive here they are exploited for their labour, with the gang masters of organised crime groups profiting from their misery."