Fenland: Three Remain In Custody
16 October 2013, 09:46 | Updated: 16 October 2013, 09:53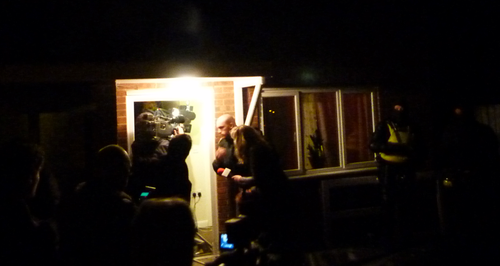 Three people remain in custody, following raids targeting suspected illelgal gang masters in the Fenland part of Cambridgeshire.
The early morning raids were part of an operation into the exploitation of migrant workers, particularly from Latvia and Lithuania.
Around 300 officers were involved in the operation, in Wisbech, March, King's Lynn and Leverington.
A 44 year old man from March, a 27 year old man from Wisbech and a 27 year old woman from Wisbech are being held at March Police Station.
Six people who were also arrested have been released on bail, and are due to return to a police station at a later date.

The people were arrested at around 4am yesterday (October 15) at addresses in Wisbech, March and King's Lynn.

The operation was led by police and the Gangmasters Licensing Authority (GLA) and also involved the National Crime Agency (NCA), Fenland District Council, the Home Office and the Vehicle and Operator Services Agency (VOSA).
The police and GLA also attended the premises of March-based recruitment agencies Roberto Mac Ltd, and Slender Contracting Ltd, whose licences were suspended with immediate effect.
A reception centre was set up by Fenland District Council to accommodate victims or other workers who were supported by the British Red Cross and The Salvation Army.
A total of 80 people spent time at the centre.
40 of them have now left, but work continues there today.