Peterborough: Four Jailed For Sex Abuse
20 February 2014, 12:52 | Updated: 20 February 2014, 15:53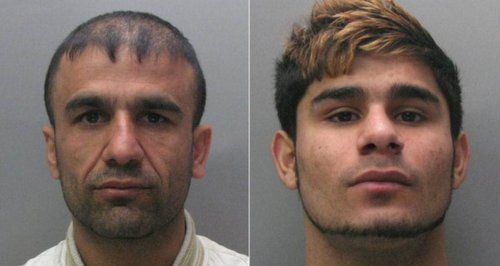 Three men and a teenage boy who raped and abused five young girls in Peterborough have been jailed.
Zdeno Mirga, 18, Hassan Abdulla, 33, Renato Balog, 18, Jan Kandrac, 17, and a 14-year-old boy who cannot be named for legal reasons, were locked up for a total of 54 years at the Old Bailey today.
The five were convicted of 26 offences in January following a trial which lasted more than two months.
Mirga, from College Park in Peterborough, and Kandrac, of Shakespeare Avenue, had also admitted a further six sexual offences prior to the trial.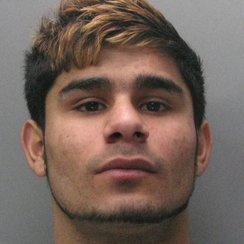 Mirga, who had been described during the trial as 'The Boss' and 'Skinny', was sentenced to a total of 16 and a half years for inciting child prostitution, eight counts of rape and four charges of sexual activity with a child.
The offences related to two girls.
Abdulla, of Summerfield Road, was jailed for a total of 20 years for four counts of rape and three counts of sexual activity with a child. The offences related to two of the girls.
Balog, of Greenham, Bretton, was locked up for a total of 12 years. He had been found guilty of a total of five rapes and three sexual assaults on three different girls.
Kandrac was sentenced to a total of five and a half years for rape and two counts of sexual touching all on the same girl.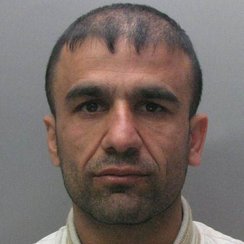 They have all been placed on the sex offenders register.
The 14-year-old was made subject to a six-month rehabilitation order with supervision after being convicted of sexual activity with a child.
Two men, aged 20 and 26, and a 14-year-old boy, were cleared after the trial of 10 charges between them.
The investigation was the first trial under Operation Erle which is a joint inquiry between Cambridgeshire Constabulary and Peterborough City Council's Children's Services.
The proactive operation involved an information trawl to identify vulnerable young people who were potentially at risk of being exploited.
The victim-led approach has resulted in several investigations which are at different stages.
Detective Superintendent Gary Ridgway said: "This investigation has had the victims at its heart from the very start.
My officers, along with social workers from Peterborough City Council Children's Services, gained the trust of those girls in order to discover what they had been through.
The victims have shown incredible bravery from the very outset of this investigation, from initially finding the courage to tell their story and then give evidence at court in order to bring these people to justice.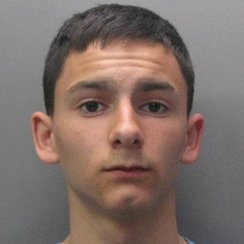 Today gives those girls justice.
Those who abused them are now behind bars.
I'm pleased with today's sentences as it shows how seriously we, and the courts, take this kind of offending.
It sends a clear message that we will not tolerate those who seek to exploit vulnerable young people.
We will do everything in our power to put them before the courts."
Peterborough City Council Statement
Peterborough City Council's Chief Executive Gillian Beasley, said: "We are very pleased with today's sentences and feel that they recognise the despicable nature of the crimes.
It is so important that these young girls have been believed so today's sentences mark another milestone on their road to recovery and will make them feel much safer.
I'd like to pay tribute to the girls as without their courage to stand up in court we could never have secured these sentences.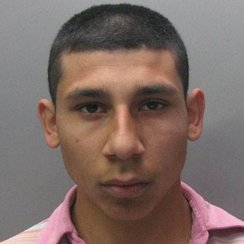 No one is more determined than us to stop these crimes happening in our city and we will continue to do everything in our power, along with the police, to stop these crimes.
We need help in this from parents, teachers and anyone involved with children to be aware of the signs and report them to us or the police.
We will robustly act on any such report.
The serious case review we called is now underway.
We have already learned a number of important lessons about how these men operate and how to win the trust of children so they can tell us what is happening.
We expect to learn further lessons from that review and we will act on these lessons including sharing all the learning with colleagues across the country.
Our prime focus today and from now on is to support the girls to get over their horrible experiences.
We will ensure they get the very best support according to their needs which could include counselling and whatever it takes to help them get on with the rest of their lives."